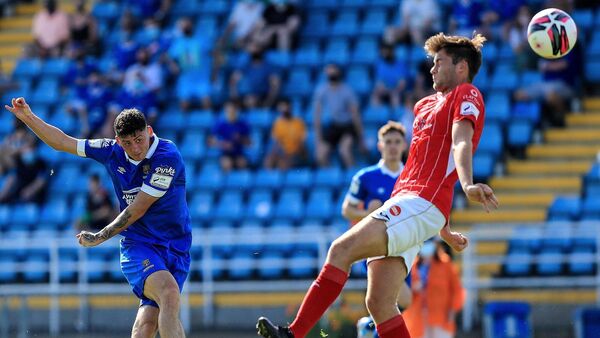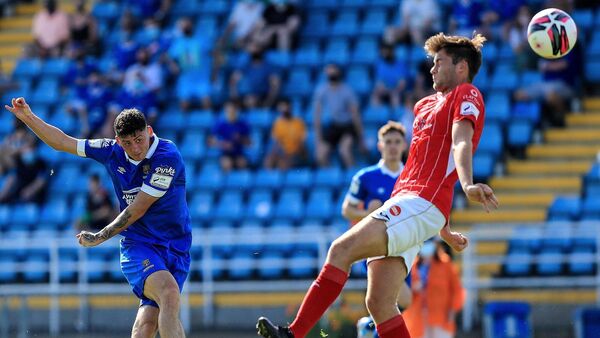 Sligo Rovers fell to a 1-0 defeat against Waterford on Sunday afternoon in the Regional Sports Centre due to a Cian Kavanagh rocket early in the second half. The result means that Rovers lie in third place, missing the chance to tie level with St. Pats on second.
Liam Buckley made two changes for Sunday's match with Mark Byrne and Johnny Kenny coming in for Ryan De Vries and Romeo Parkes who started against Hafnarfjordur on Thursday. Waterford made one change for this game with the suspended Prince Mutswunguma being replaced by Cian Kavanagh.
Rovers started the first half well and threatened with some chances on goal but the momentum in the clash shifted when a clash of heads in Waterford's box forced switches of personnel and strategy halfway through the half. The game stagnated after this with few chances for either side until the break.
Waterford came out strong after half-time and put the ball in the net only for it to be ruled out as an indirect free-kick was scored directly. It was long after this though that the ball would be in McNicholas' net legitimately from the boot of Cian Kavanagh after he found space on the break outside the box and struck a zinger into the top corner. Waterford were content to sit deep and disallow space in their third and despite the Bit O'Red's subs, there was no breaking down the deep block of Waterford.
I'm feeling a bit of déjà vu actually, since my first report on here was a 1-0 away defeat to Waterford! See you next time against Cork City in the cup on Saturday.
Teams
SLIGO ROVERS: L McNicholas, L Banks, G Buckley (A McDonnell 74), S Blaney, R Donelon, J Gibson, M Byrne (S Keogh 64), N Morahan, D Cawley (C Horgan 64), J Kenny, W Figueira (R Parkes 64).
WATERFORD: M Connor (P Martin 25), D Power, K Ferguson (G Forrest 25), E Nolan, J Milambo (J Stafford 68), J Quitirna (J Tshipamba 82), N O'Keeffe, S Griffin, A Wordsworth, J Martin, C Kavanagh (T Sobowale 88).
REF: David Dunne
Rovers Ratings
Luke McNicholas: 6 – Couldn't have done much for the goal.
Lewis Banks: 6 – Adventurous as usual on the right.
Garry Buckley: 6 – Left for dead by Kavanagh before he scored. Taken off for McDonnell with 15 or so left.
Shane Blaney: 6 – Was decent but not great today.
Regan Donelon: 5 – Didn't get involved on the left.
David Cawley: 6 – Didn't carve as many chances as was hoped before the game. Replaced by Horgan.
Niall Morahan: 6 – Kept it moving in midfield.
Mark Byrne: 6 – Taken off for Keogh after an hour, he hadn't shown much before then.
Jordan Gibson: 6 – Couldn't add end product to his game today.
Walter Figueira: 6 – Wasn't as direct as he could've been. Subbed off for Parkes.
Johnny Kenny: 6 – He was energetic but isolated.
Seamas Keogh: 6 – Brought some drive once he was on.
Colm Horgan: 6 – Kept it tight for the time he was on.
Romeo Parkes: 6 – Didn't do too much wrong.
Adam McDonnell: N/A – Didn't get enough of the ball in his limited time on the pitch to deserve a rating.