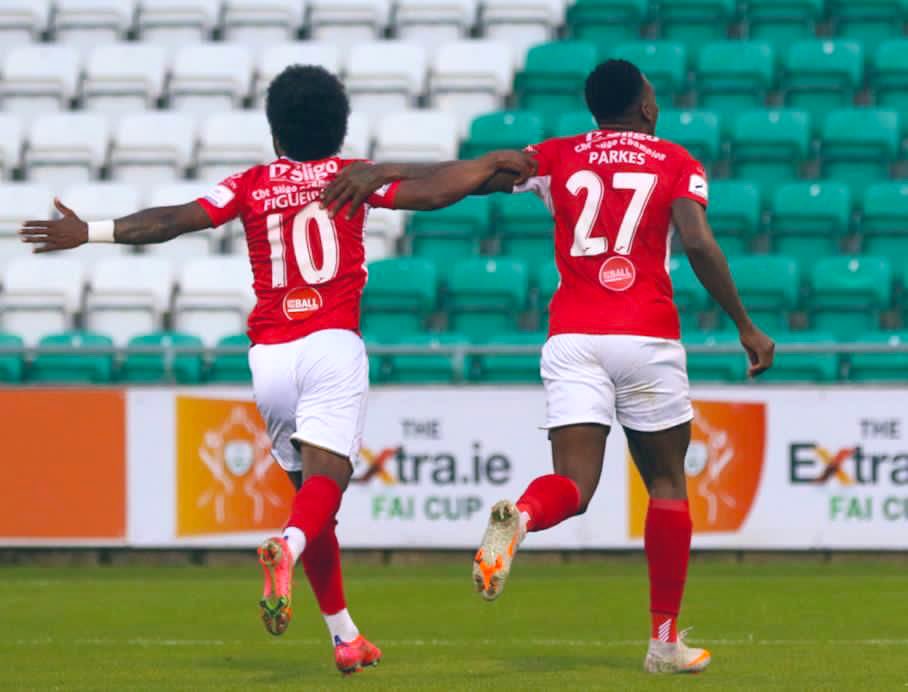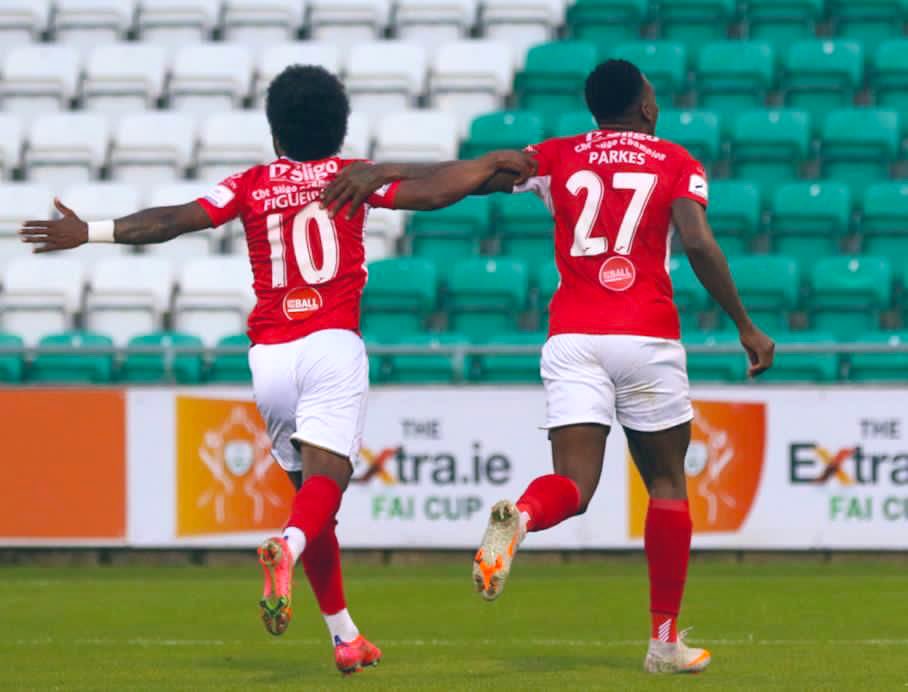 Sligo Rovers emerged victorious over fierce rivals Shamrock Rovers in a tightly-contested duel between the two sides at the summit of the table. The victory, obtained through Romeo Parkes' second-half strike, sends us top of the league at the Tallaght side's expense.
A good few tactical changes and some fresh faces in the starting line-up for this clash against the champions with Lewis Banks moving to a more familiar right-back position with Colm Horgan making the bench. Greg Bolger and Mark Byrne also returned to the starting XI in Horgan and Johnny Kenny's place respectively.
The first half didn't cause too much concern for either side in terms of chances conceded but it there were flashes of panic at each goalmouth throughout the half, however before this Joey O'Brien was unfortunately required to leave the pitch after sustaining a calf strain early on. On came Max Murphy in his place, and the show went on, with Sean Gannon coming close with a deflected effort from about 20 yards. The most hair-raising moment of the half came right at its conclusion, with Roberto Lopes nearly turning Dublin 23 against him with a certainly interesting backpass to Alan Mannus which Romeo Parkes almost intercepted.
The second period really brought the action as Rovers (us, of course) took control of the match despite Shams' possession by hitting fast and powerfully on the break. This is how we ended up taking the lead, with Jordan Gibson pouncing on a loose ball to release Romeo Parkes very well who finished with conviction at Mannus' near post. This was how the game was to continue until Johnny Kenny came on for Mark Byrne, with the former injecting pace in the press against the Hoops' defence. Ryan De Vries came on with 4 minutes of normal time left to offer another fresh body to the the ball to the corner, and it was near the corner of Shams' half where Neil Doyle blew his whistle, sending the real Rovers top.
Great to be back on top. Sorry it's so late everyone, I was too busy celebrating (let's just say that). Next up is Finn Harps this Friday.
Teams
SLIGO ROVERS: E McGinty, L Banks, J Mahon, G Buckley, R McCourt, J Gibson, G Bolger, N Morahan, W Figueira, M Byrne (J Kenny 69), R Parkes (R De Vries 86).
SHAMROCK ROVERS: A Mannus, S Gannon, J O'Brien (M Murphy 8 (D Williams 78)), L Grace, R Lopes, L Scales, D Mandriou, G O'Neill (C McCann 70), G Burke, R Gaffney, A Greene.
REF: Neil Doyle
Rovers Ratings
Ed McGinty: 7 – Organised the back so well.
Lewis Banks: 7 – Kept the onrushing Scales et al. quiet.
Garry Buckley: 8 – This don was made for central defence, there's no way you can tell me he played as a 10 two seasons ago.
John Mahon: 7 – Did well up until the equalizer.
Robbie McCourt: 7 – Added attacking quality to his defensive efforts.
Greg Bolger: 6 – Picked up a yellow against his old side for persistent fouling but aside from that he was wicked.
Niall Morahan: 6 – Tenacious in the centre.
Walter Figueira: 6 – Showed some nice trickery but he was unfortunate against Gannon.
Jordan Gibson: 7 – That ball for Romeo's goal ohh la la…
Romeo Parkes: 7 – Not a classic Romeo-oh-oh performance by any means.
Mark Byrne: 6 – Decent performance from the young lad. Taken off for Kenny.
Johnny Kenny: 6 – Was good and energetic against the tired Shams defence.
Ryan De Vries: N/A: Wasn't on long enough.
AMR