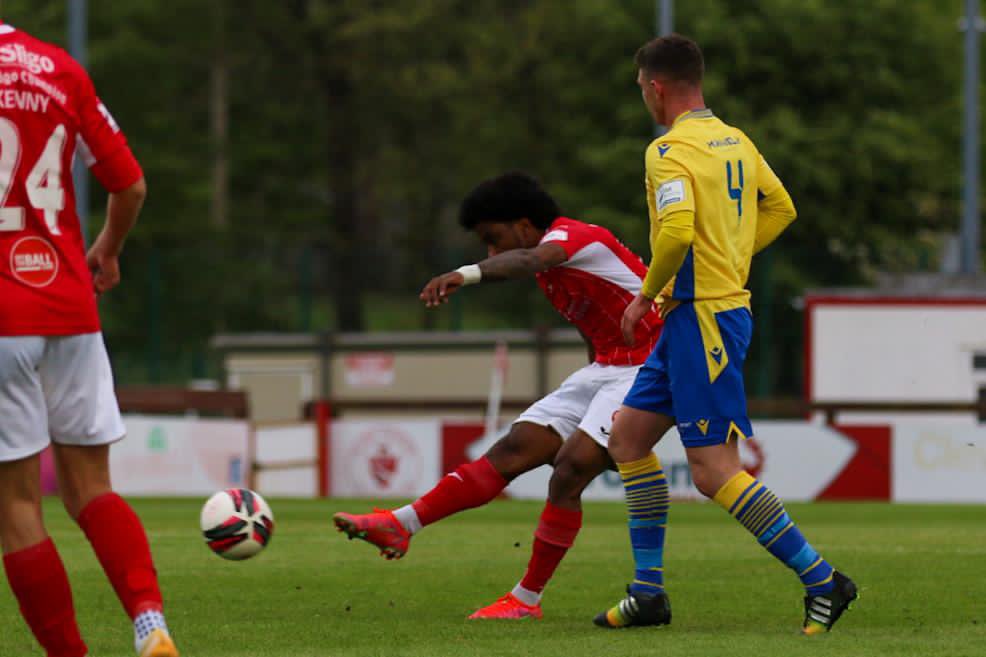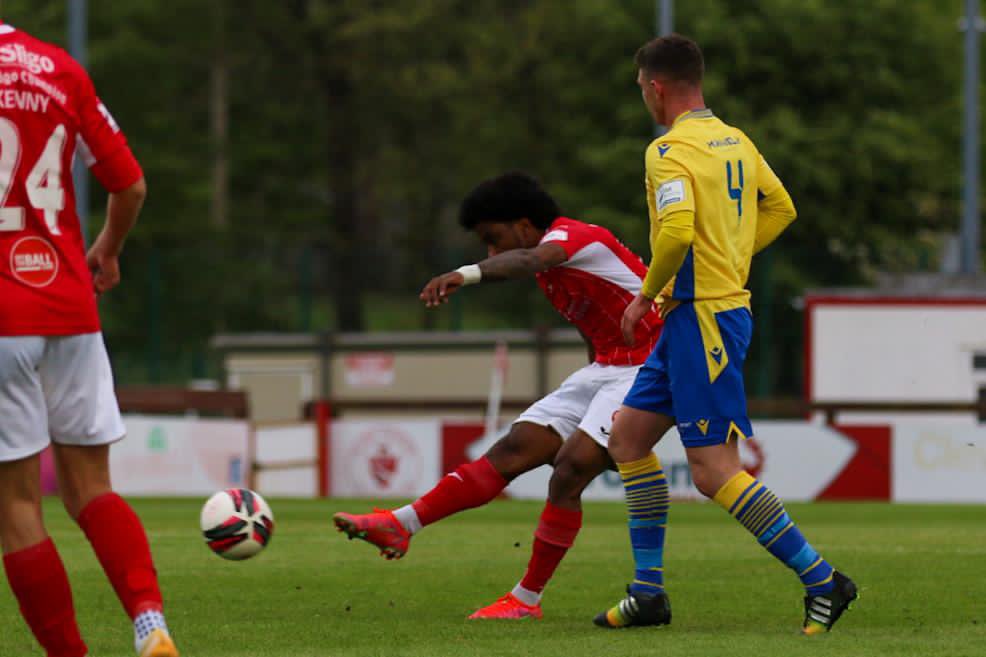 Sligo Rovers returned to the Showgrounds with a commanding 2-0 win over Longford Town after our scheduled fixture with Waterford was forfeited. The result leaves us within striking distance of our next opponents, Shamrock Rovers at the top of the table.
Liam Buckley changed things up somewhat with Lewis Banks in the centre of midfield to cover for Greg Bolger and David Cawley, who both missed the match due to suspensions and injuries. Ryan De Vries also made a start replacing Romeo Parkes, who dropped to the bench.
The first half started with each side having chances to score, however it was Rovers and Walter Figueira who struck to break the deadlock with an arrowed effort from 30 yards which left Kelly hopeless. Longford weren't out of the game by any means though and had chances to score before and after Figueira's effort through Dylan Grimes and Aaron Dobbs.

Longford were forced into a change early on in the second half after an injury to Shane Elworthy ended his evening, with Karl Chambers coming on in his place. Not long after that, a venomous Robbie McCourt corner caused a scuffle in the box which led to a handball, with Ben Connolly quick to point to the spot. Gibson took the penalty – Gibson celebrated. After this the game started to stagnate just a touch as Rovers were happy to make systemic and personnel changes to preserve their lead, with Regan Donelon and Shane Blaney reinforcing the backline in lieu of Johnny Kenny and Colm Horgan, with Lewis Banks reverting to his more natural right back position. These switches allowed Rovers to sit deep and counter with ease as Longford searched in vain to muster a comeback.
Nice to be back, and also good to hear Joey N'Do back on commentary. His vocalisations really enhanced the viewing experience. Next up, as I said earlier, is Shams, and if we win, we go top. No pressure then, lads!
Teams
SLIGO ROVERS: E McGinty, C Horgan (S Blaney 77), J Mahon, G Buckley, R McCourt, J Gibson, L Banks, N Morahan, W Figueira, R De Vries (R Parkes 63), J Kenny (R Donelon 80).
LONGFORD: M Kelly, P Kirk, J Manley, A O'Driscoll, S Elworthy (K Chambers 58), A Dervin, A Robinson (A Bolger 64), D Grimes, R Manley (S Verdon 73), A Dobbs, C Thompson (C Davis 73).
REF: Ben Connolly
Rovers Ratings
Ed McGinty: 6 – Didn't have much to do but he kept a clean sheet (!!!) and distributed well.
Colm Horgan: 6 – Played well but wasn't busy. Replaced for Blaney with not long to go.
Garry Buckley: 7 – "The commander-in-chief" – Joey N'Do, 2021. Need I say more?
John Mahon: 7 – Inpenetrable at the back out there.
Robbie McCourt: 6 – Set-pieces were on point today.
Lewis Banks: 6 – Looked like a natural centre-midfielder, which was no mean feat.
Niall Morahan: 6 – A complete performance but nothing unbelievable.
Jordan Gibson: 7 – Threatened and got his reward with the penalty.
Johnny Kenny: 6 – The only time he gets the ball into him it's nearly in orbit. It must be really frustrating. Taken off for Donelon late on.
Ryan De Vries: 6 – Played alright on the right but looked better centrally.
Romeo Parkes: 6 – Nearly sent Joey into raptures in added time but he put his shot over.
Shane Blaney: 6 – Had a brilliant 50/50 close to the end and as we all know, 50/50's win games, not the outdated concept of goals.
Regan Donelon: N/A – A decent cameo. Found himself in the opposition box at one stage but it wasn't to be.
After Match Reception