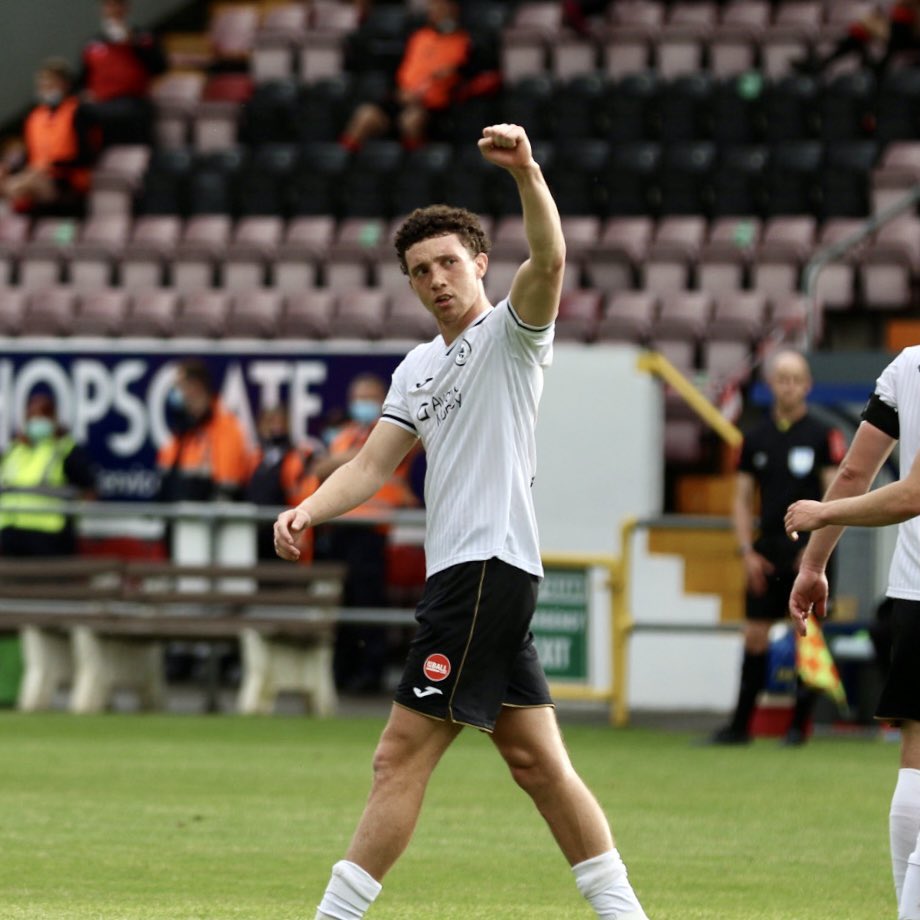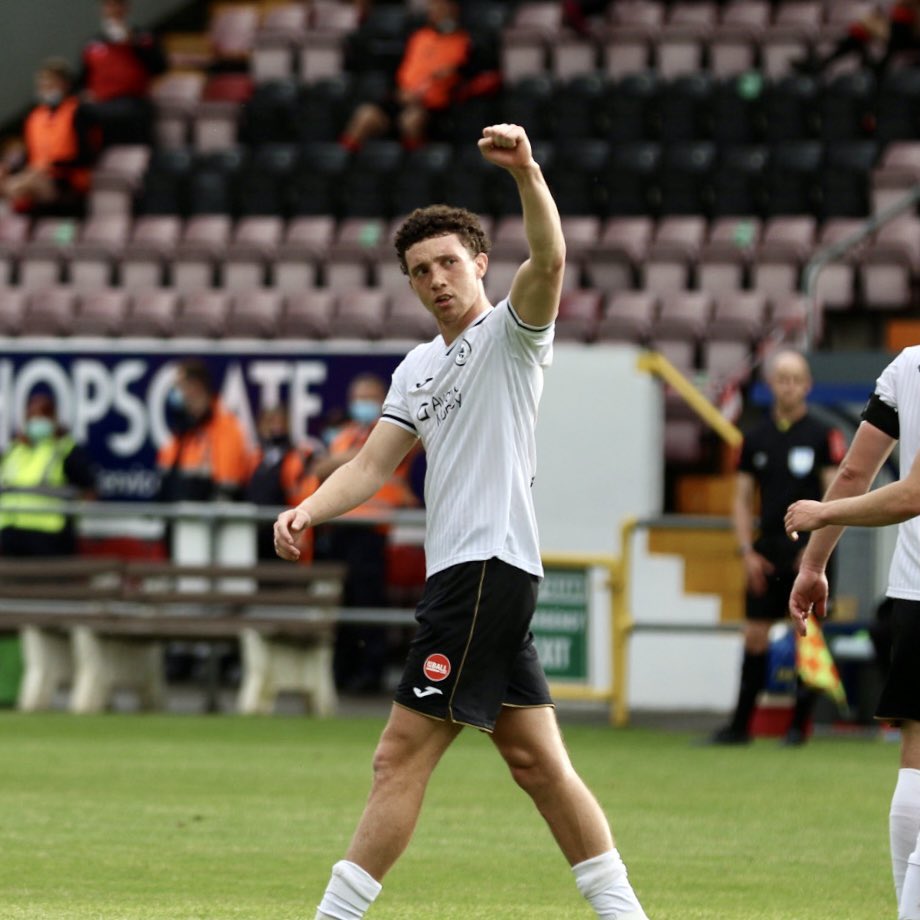 Sligo Rovers won 1-0 against Longford Town in a partly full Bishopsgate with 500 fans in attendance on Saturday night with Jordan Gibson scoring from the spot before Ed McGinty was forced off in an eventful evening. The result leaves us level on points at the top of the table with Shamrock Rovers only after St Pats' loss yesterday.
Liam Buckley made 3 changes to the starting XI from the Bohs trouncing with John Mahon, Regan Donelon and Johnny Kenny missing out on selection due to injuries sustained in training. Richard Brush also dropped out of the squad due to an issue, leaving Luke McNicholas deputising on the bench for goalkeeping duties (that's called foreshadowing). Colm Horgan, Garry Buckley and Romeo Parkes took their place as Longford remained unchanged from their draw against Finn Harps.
Rovers started the game well, keeping composed in the first phases of possession with controlled short passing. Jordan Gibson made use of this with two chances in the first half of the first half which he put over the bar and wide but it was third time lucky for the Englishman after Romeo Parkes did brilliantly to control a ball over the top and win a penalty which Gibson tucked away very nicely indeed. Unfortunately, it wasn't long after this when Ed McGinty was forced off some time after a collision with Garry Buckley left him unable to continue, which lead to Luke McNicholas taking his place in the 36th minute. Strangely enough, Rovers seemed to up a gear after this change, with Lewis Banks coming close on 41 minutes at the back post after a vicious corner.
Rovers' dominance continued and showed on the 57 minute mark with some beautiful build-up play from our boys leading to a chance from Gibson which was deflected wide. Our best was yet to come though with Romeo Parkes snatching the ball and bearing down on goal, but was let down by a heavy touch which rushed his strike onto the bar, with Mark Byrne collecting the ball and crossing to Ryan De Vries whose shot was saved incredibly by Lee Steacy in the Longford net. This proved to inspire Longford and shift the momentum in their favour, with the outfit having two big chances in the following few minutes before the Bit O'Red began to wrest control back, with Ryan De Vries heading just wide on the 70 minute mark. Our good work was nearly undone after McNicholas' clearance from a Longford break fell to Aodh Dervin who spotted our deputy goalie off his line and attempted to volley into the net spectacularly, but his effort just went over the bar. The momentum fell Longford's way after this as Rovers fell into a deep block, but it wasn't enough for the home side as the match finished 1-0 to Sligo Rovers.
Boom, job done. Next time is the big one, the first leg of our first ever Europa Conference League (a rebranded Intertoto Cup if you're of that vintage) game against FH Hafnarfjörður (copy/paste, what a beautiful thing – I got to "Hafnar" before I had to consult Google). Join us after for another report.
Teams
SLIGO ROVERS: E McGinty (L McNicholas 36), C Horgan, L Banks, S Blaney, G Buckley, J Gibson (W Figueira 90), M Byrne (D Cawley 73), N Morahan, G Bolger, R De Vries, R Parkes.
LONGFORD: L Steacy, P Kirk, J Manley, A O'Driscoll, S Elworthy (C Davis 78), A Dervin, A Robinson (R Manley 75), D Grimes, D Zambra (M O'Brien 46), A McNally (K Chambers 46), A Dobbs ().
REF: Graham Kelly
Rovers Ratings
Ed McGinty: 6 – Hopefully he recovers soon. We wish him all the best.
Colm Horgan: 6 – Not as involved in an attacking sense on the left but he was solid defensively.
Garry Buckley: 6 – The Return of the King. We immediately looked more solid with him in the backline.
Shane Blaney: 7 – Picked up a yellow but looked comfortable now that he's had a run in the starting XI. Did really well late on to stop Grimes through on goal
Lewis Banks: 6 – Did well on the right.
Greg Bolger: 6 – Especially tenacious in the rain tonight but
Niall Morahan: 7 –
Mark Byrne: 6 –
Jordan Gibson: 7 –
Ryan De Vries: 7 – Linked up well with the rest of the front 4.
Romeo Parkes: 7 – Did incredibly well to win the penalty – that touch :O – he was unlucky not to score on the hour mark.
Luke McNicholas: 7 – Was really confident despite coming on. He's a more than capable backup for McGinty in any case.
David Cawley: 6 – Did what he was instructed to do coming on – kept it simple.