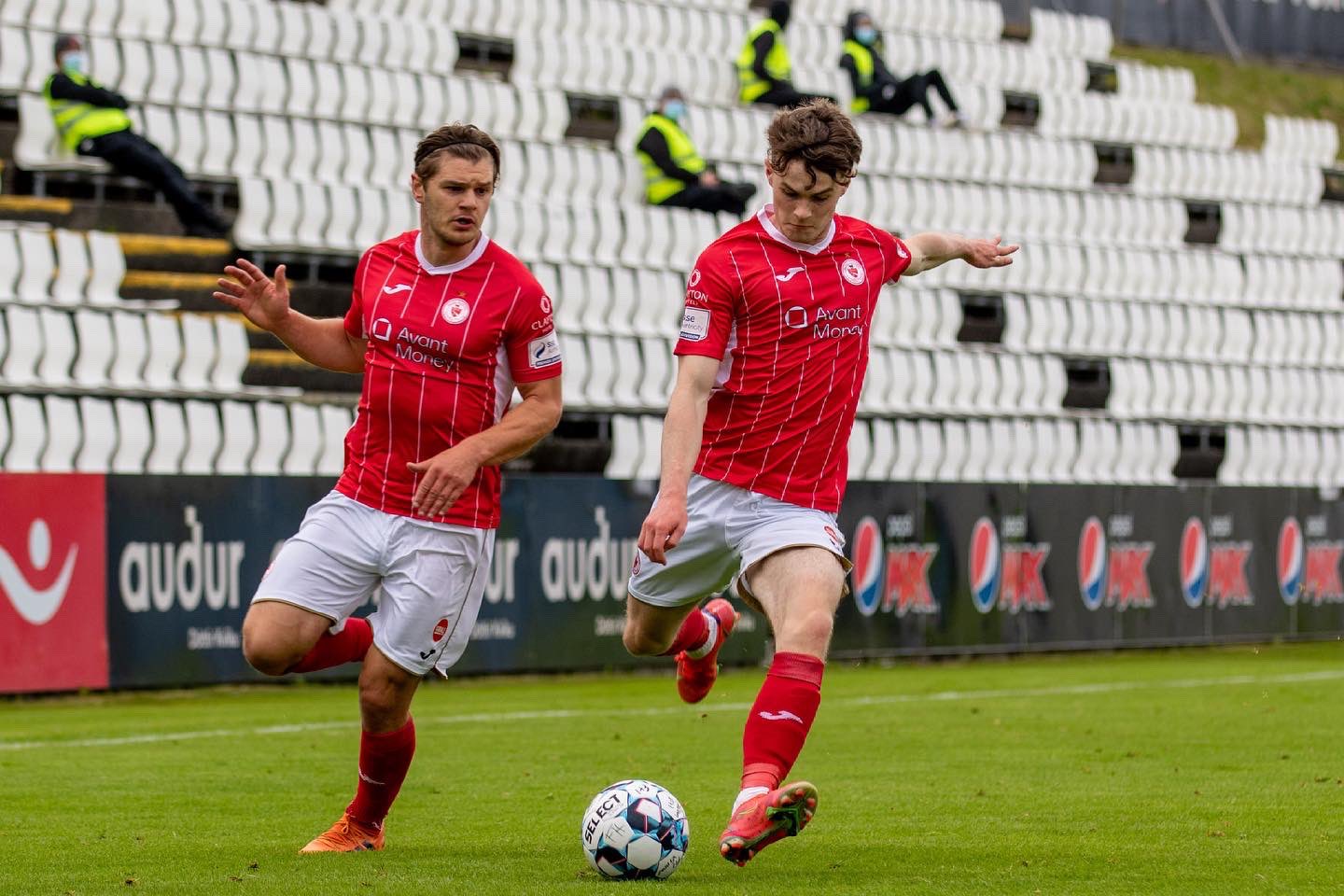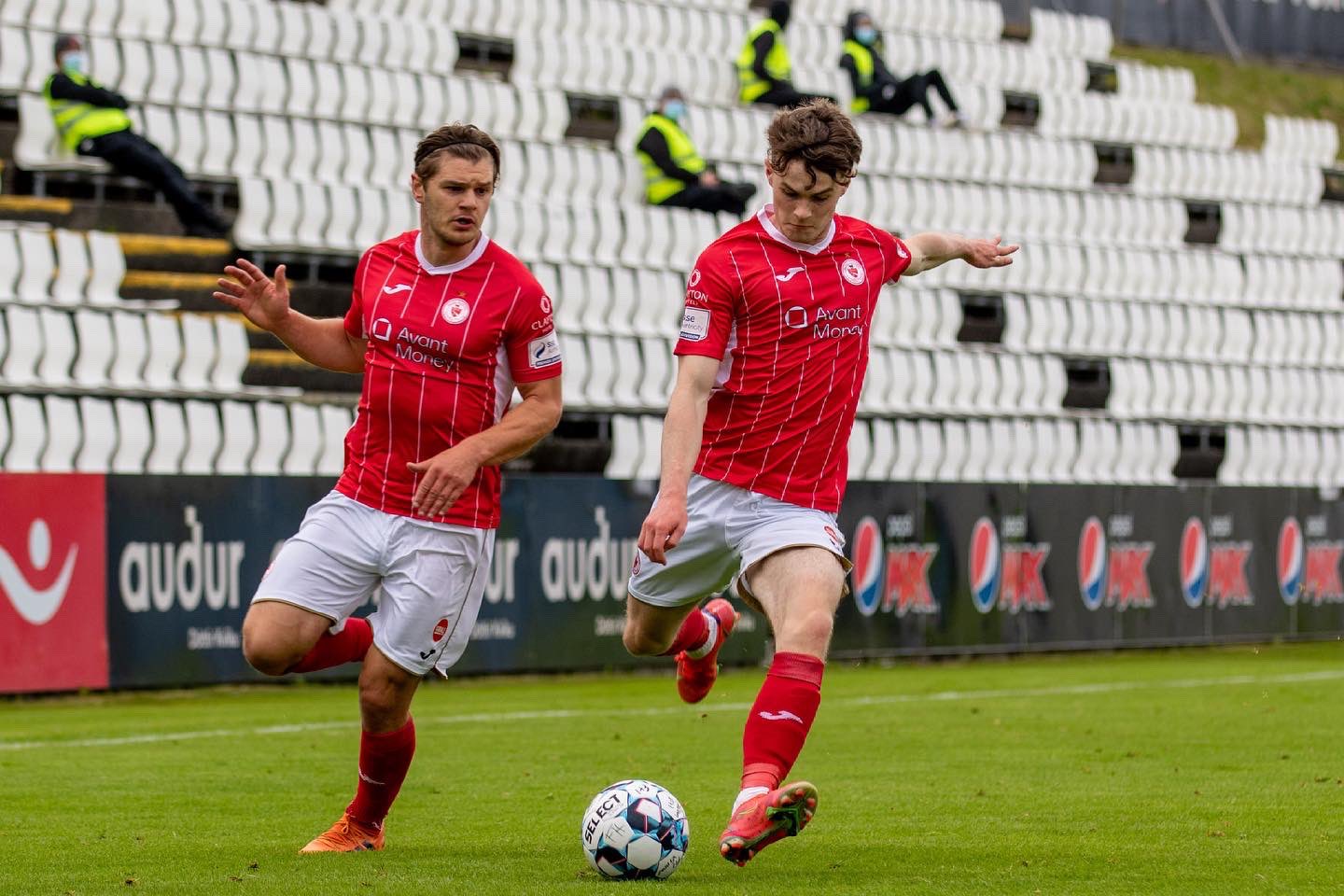 Sligo Rovers were unfortunate not to win away in the Kaplakriki Stadium in Iceland to a determined Hafnarfjörður side who made the most of their rare chances when former Dundalk man and Icelandic footballer of the year Steven Lennon headed home with 5 minutes to go, mere minutes after Greg Bolger's second yellow card. We play FH again next Thursday in the second leg of the UEFA Europa Conference League first qualifying round in an attempt to overturn the defecit.
Only one change was made from our win against Longford on Saturday; and an enforced one at that with Luke McNicholas taking the reins in the sticks for Ed McGinty, who suffered an ankle injury last time out.
The game was an even affair throughout with Rovers just about having the upper hand in the first half, although the stalemate was threatened halfway into the half when Lennon headed onto the post. Rovers responded well though and could've gone into the break ahead when Romeo Parkes slipped in Jordan Gibson but his effort was smothered by Nielsen in the FH net.
The second half would continue in similar fashion with plenty of half-chances for either side until Walter Figueira broke Hafnarfjörður's line and square across to Gibson, who slammed his effort into Parkes to deflect wide. This shifted the momentum Rovers' way until Greg Bolger picked up a second yellow card 12 minutes from time for simulation inside FH's penalty area, with Ishmael Barbara having no doubts while brandishing the red card to send our skipper off. This put us under the cosh and we were made to pay in the 85th when a venomous cross from Vok Dimitrijevic was met by Lennon who made no mistake with his header this time and glanced into the top corner, leaving McNicholas with little hope.
Well, at least we've got a tantalising second leg in the Showgrounds for 400 fans to enjoy in the ground. Join me again for another report.
Teams
SLIGO ROVERS: L McNicholas, C Horgan, L Banks, S Blaney, G Buckley, J Gibson, M Byrne (D Cawley 64), N Morahan, G Bolger (Red card 78), R De Vries (W Figueira 64), R Parkes.
FH HAFNARFJÖRÐUR: G Nielsen, G Kristjánsson, P Vidarsson, G Þórisson, H Gunnarsson, B Sverrisson, E Jonsson, J Jónsson (B Guðlaugsson 93), Þ Helgason (V Dimitrijevic 82), S Lennon (O Heidarsson 93), M Vilhjálmsson.
REF: Ishmael Barbara
Rovers Ratings
Luke McNicholas: 6 – Proved an able deputy to McGinty on Saturday and again today.
Colm Horgan: 6 – Again, he wasn't too gung-ho on the right channel but he did his job.
Garry Buckley: 6 – A good performance for a returning player.
Shane Blaney: 6 – Performed solidly today especially against a side of this calibre.
Lewis Banks: 6 – Did well in an unfamiliar position.
Greg Bolger: 5 – His first yellow was required, the second one was silly, especially for a player with his experience. The suspension leaves us in a pickle for the second leg.
Niall Morahan: 6 – Did decent in the midfield today.
Mark Byrne: 6 – Was effective on the right but was taken off for Cawley with half an hour left.
Jordan Gibson: 7 – Came close twice and looked our most potent threat.
Ryan De Vries: 6 – Seems to be at his best up top but was deployed on the left today. Taken off for Figueira after an hour.
Romeo Parkes: 6 – Played well but if he hadn't blocked Gibson's shot it could be a different story.
David Cawley: 6 – Shored things up when he came on.
Walter Figueira: 6 – Did really well to create Gibson's second-half chance.