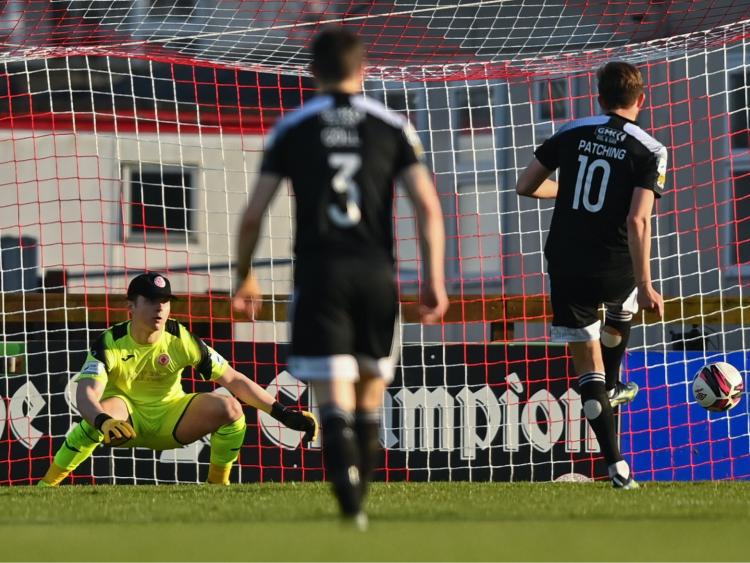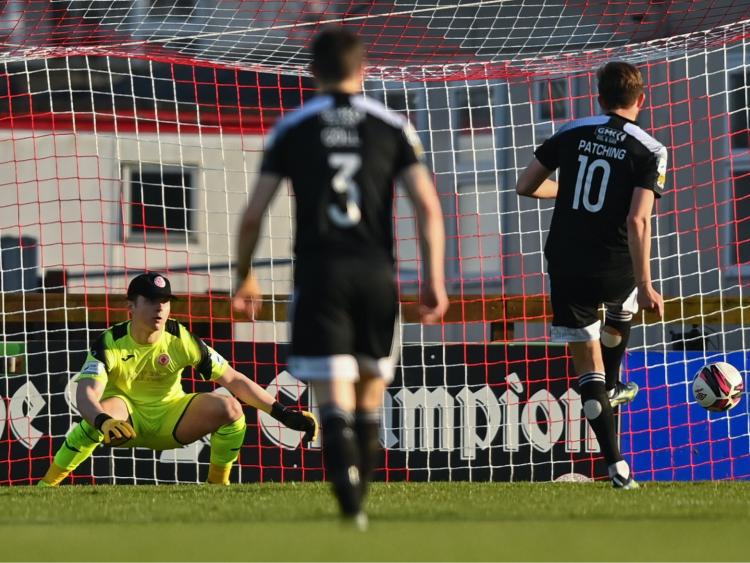 We highly impressed on 20th April, with a 3-1 victory over Bohs playing away from home. Jordan Gibson volleyed the ball into the net following impressive play as Parkes and Kenny linked the ball up-field. Mark Byrne scored his first professional goal for the club having been taken on as a substitute. David Cawley followed suit leaving the bench and scoring our 3rd goal. Both teams had periods of domination and possession. Rovers played with a fast tempo and pressed high on the attack for the majority of the game. Our defensive line was probably the strongest it's been yet, as Horgan and Mahon particularly cleared dangerous balls.
Points but not performance
Liam Buckley has admitted on several occasions that although he was 'delighted with the points', he didn't feel performance was up to standard. This was particularly evident as we took on Waterford. He was underwhelmed by the team's performance in their 2-1 victory at the RSC, despite having come from behind with wonder goals from Parkes and Gibson sealing all three points. Buckley summarised the opening games 'Our general play was nowhere near up to scratch'.
A victory to Longford and a draw with Shamrock Rovers followed. Although a draw with 2020 Champions was impressive, the game was reasonably equal and little chances were made. Buckley admitted there 'really wasn't much to the game'. Points were gained but Buckley remained reasonably unimpressed. That was until the victory to Bohs, where he claimed 'we worked extremely hard and all our goals were top class'. This win stood out , 'We've shown a bit of character'.
Buckley was the most satisfied he had been all season, and supporters were highly impressed having being undefeated so far. However, 4 days later the same team suffered a 1-0 loss to Derry City , who were and still are scrapping the bottom of the League table. This game had felt a guaranteed or 'safe win' according to many supporters. What went wrong to go from a 3-1 victory to a 1-0 loss to the tables bottom team?
Similar starting squad
In terms of the starting 11, Buckley has nearly always used the same first squad. He also makes use of subs sparingly. He tends to make the right choices, so far subs Kenny, Cawley and Byrne have scored coming off the bench. It is important to note that the Bohs side we played had made 5 changes to their starting squad. Derry on the other hand came onto the pitch with a familiar starting 11. Whether or not this could've made a difference is questionable. Surely a team with the same starting 11 they've used all season are more secure than a drastically changed starting squad? Without doubt, our first team have quickly gelled this season. Particularly on the attack with link-up play between Parkes, Kenny and Gibson proving impressive. We made use of only 3 subs in the Bohs game, with 2 of them scoring. In contrast we made 5 changes in the Derry game.
The dreaded penalty
We always have to factor in the ref in these games. Neil Doyle refereed for the Bohs game with John Mc Laughlin supervising the Derry game. Mc Laughlin is typically considered one of the 'stricter' refs, who tends to give away 'easy' free-kicks, cards etc. The loss at Derry came solely from a penalty given to the Candystripes early into the second half. Mahon was claimed to have tripped Parkhouse in the box, leaving Patching to take the penalty and score. There was controversy over this penalty as the tackle did not look particularly rough and seemed unavoidable in the crowded box. Mahon is one our most experienced defenders, and if this was a once-off slip up, we can surely move past it?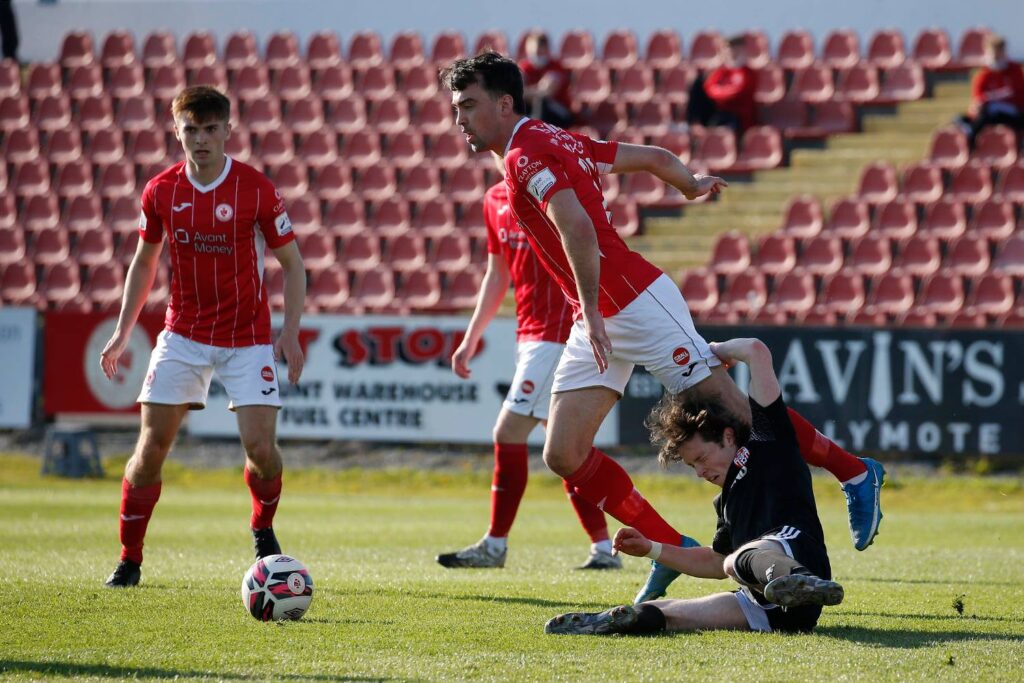 A slow tempo
There were chances early on in both games but the tempo of the Bohs game did not follow suit as we took on Derry. As guest commentator Joey N'do explained, Derry controlled the game. The tempo was kept at their pace, with regular fouls allowing Derry to use-up valuable time. The Bohs game was intense from the get-go and was an extremely entertaining game to watch. Derry on the other side started a little quieter. After the first 20 minutes our tempo came to a halt. The game at times was stalemate. It is fair to say that the game was equal in performance and a draw would've been a fair result.
Is it fair to completely blame our loss on this penalty? We have come from behind before this season, and there were practically no attempts to salvage a draw. Rover's first shot on target happened on the 89th minute, from distance, which just proves our attack was seriously lacking.
Fatigue
Could fatigue be blamed for the loss? Rovers had already played a game that Tuesday. 3 games in seven days with the same starting first team may explain the slow tempo and lack of energy/drive. But playing a series of successive matches is something the team will face again and need to be prepared for. This will be particularly important with two big upcoming games, St Pats on May 3rd and Dundalk on May 7th.
A once off?
Was this loss to the bottom-of-the-table team a once off or is it something you can see happening again after a period of going undefeated? It was our first time losing at all this season, which has to be expected at some stage. Was it better to lose to Derry and win to Bohs, or have lost to Bohs and won the lower Derry side? Surely beating the Dublin team higher in the table was more impressive?
Whether it was a bad decision by the referee, a dodgy tackle in the box, fatigue or just pure bad luck, it was our first defeat all season. Hopefully this is not something we repeat again especially with more dominant sides. A lot of LOI fans argue that the loss means us supporters were too naive to claim we were in the title chase so early. But can one defeat to a penalty really prove that?
As Buckley said the squad is pressing higher this season, has more depth and is working extremely hard. Us supporters will hope that this was a once off slip up. Although this may have affected the squads confidence, we hopefully still look threatening going ahead and aim to be the side to beat.
We take on Drogheda this Friday, a side fresh out of the First Division. However, they have impressed over-all, sitting in 5th place. A loss to this side could slowly see us slip down the table further.
What do you all think?
A once off mistake or the start of a slower tempo side who will struggle in the next few games?