The Gypsies head to The Showgrounds tomorrow, Saturday 25th June to take on the Bit O'Red. Bohs lie in 4th place with Sligo Rovers just above them in 3rd. Bohs are only 5 points behind, but across their last 5 games, have remained undefeated. Sligo Rovers on the other hand have had a few disappointing results recently, with 2 losses and a draw after sitting top of the table by the mid-season break. Both teams are certaintly driving to win this game and retain positions in the top 4.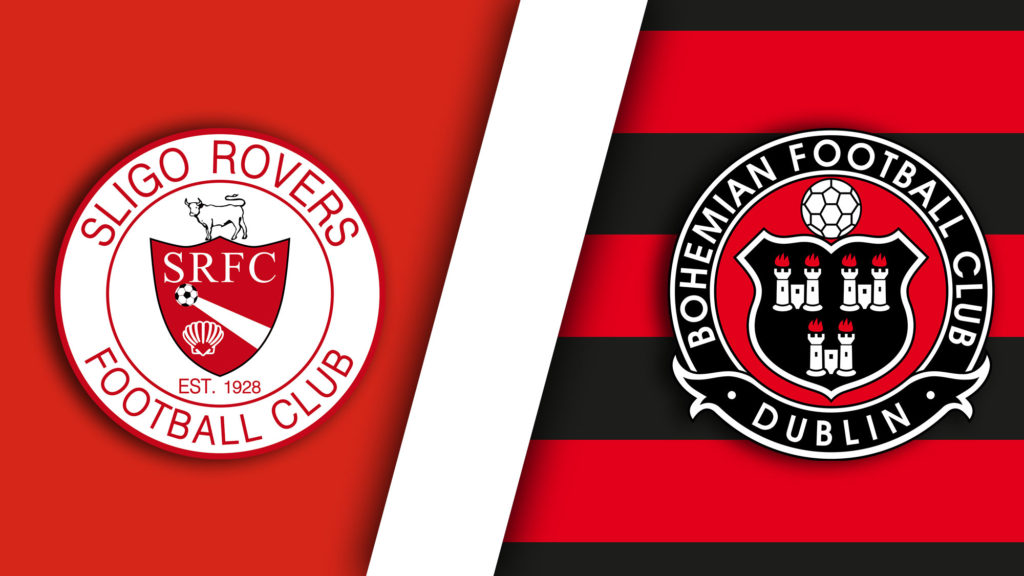 Recent Games
Bohs come to Sligo having bet last seaons' champions Shamrock Rovers 1-0 earlier this week. Days earlier they defeated Drogs 5-0, which is a substantial win considering Drogheda are seriously impressing this season, and were one of our toughest opponents so far. This is one of the highest scorelines across the League this season. Bohs also managed to net 5 goals against a struggling Dundalk last month. The Dublin side are clearly a high goal-scroing side.
Although Sligo Rovers were defeated by St Pats, who sit top of the table, and Drogheda in recent weeks, form, play and results were consistently impressive since the season opened. Despite drawing to Derry on Monday, our tempo, pace and drive are improving as we dictated the pace and were the better side for large periods of the game. A win would be a brilliant result and prove that we are back out of this short slump.
Who to watch out for
The main man to be wary of for this game is Georgie Kelly, without a doubt. Kelly is the League's top goals scorer this season, having scored 11 goals so far. Looking at recent games alone, Kelly netted 4 goals against Drogheda, including a hat-trick, and scored the winning goal against Shamrock Rovers. A lot of clubs across the League are lacking a go-to- goal scorer, but Bohs seem to have found this through Kelly. The forward also has speed, brilliant footwork and brings an extremely high drive and tempo with him. Discussing this game Kelly stated
'Sligo have had a couple of disappointing results so they'll be all guns blazing looking for the win but we feel like we can beat anyone in this league'.

Our defense needs to remain extremely solid to close in on his pace and press his continous attack. Quick strong clearances will be essential to prevent conceding. Kelly tends to press very high as a centre forward so will most likely have chances one on one with Mahon. Another player to keep an eye on is left- winger Ali Coote who has scored 4 goals this season, and provided 2 essential assists.
Our Squad
We are nothing short of impressive players and signees this season either. Greg Bolger will again prove pivotal with his experience and leadership skills, which will be needed in a high pressure tight game like this. Bolger commands the squad each game and is essential in retaining the ball across the midfield. Jordan Gibson and Romeo Parkes are potential goal scorers for this game, depending on link-up play coming through the midfield. Gibson is known for his 'wonder' goals and is a brilliant striker from distance. Parkes has the ability to work the ball up field and score, and is very good with set pieces. Parkes has been an 'on and off' player in recent games and often takes some time to get into the game, but if this is one of his good nights, he is a possible goal scorer.
Johnny Kenny may or may not be part of the starting 11. Most supporters agree that he should start, bringing enthusiasm, pace and drive. Having Kenny start dictates the tempo from the opening minutes. Mahon will remain essential for long clearances on the back line and will likely be put under a lot of pressure throughout the game. Although Kelly is a top goal scorer, Mc Ginty is one of the Leagues' top goalkeepers. Mc Ginty has managed some brilliant saves in recent games and can hold the same pressure this fixture. He also plays very cleverly often coming off the line as a sweeper keeper.
A Prediction
Boh's are in the middle of a very impressive spell notably thanks to Georgie Kelly, while Sligo Rovers are battling a disappointing couple of weeks in the season. The Bit O' Red will probably have a higher drive to win than they did in recent weeks, in order to prove themselves as a top of the table club. On the other hand, Bohs will push the same in order to further prove they are able to retain this good spell and remain unbeatable.

Given this, it will probably be an extremely fast paced and tight game. Depending who dictates the tempo, the game could really go either way. Neither club is an outright dominant side going into this fixture. If goals are scored by either club it is likely they will come from set pieces. If the game is as tight as imagined, injuries, cards, free kicks and penalties are likely, which both teams need to be wary of.

A predicted score is very difficult for this particular fixture, however most neutral LOI supporters and pundits are backing a tight draw. If Sligo Rovers pick up the tempo and retain the drive they had in the opening games of the season, a win is very doable!