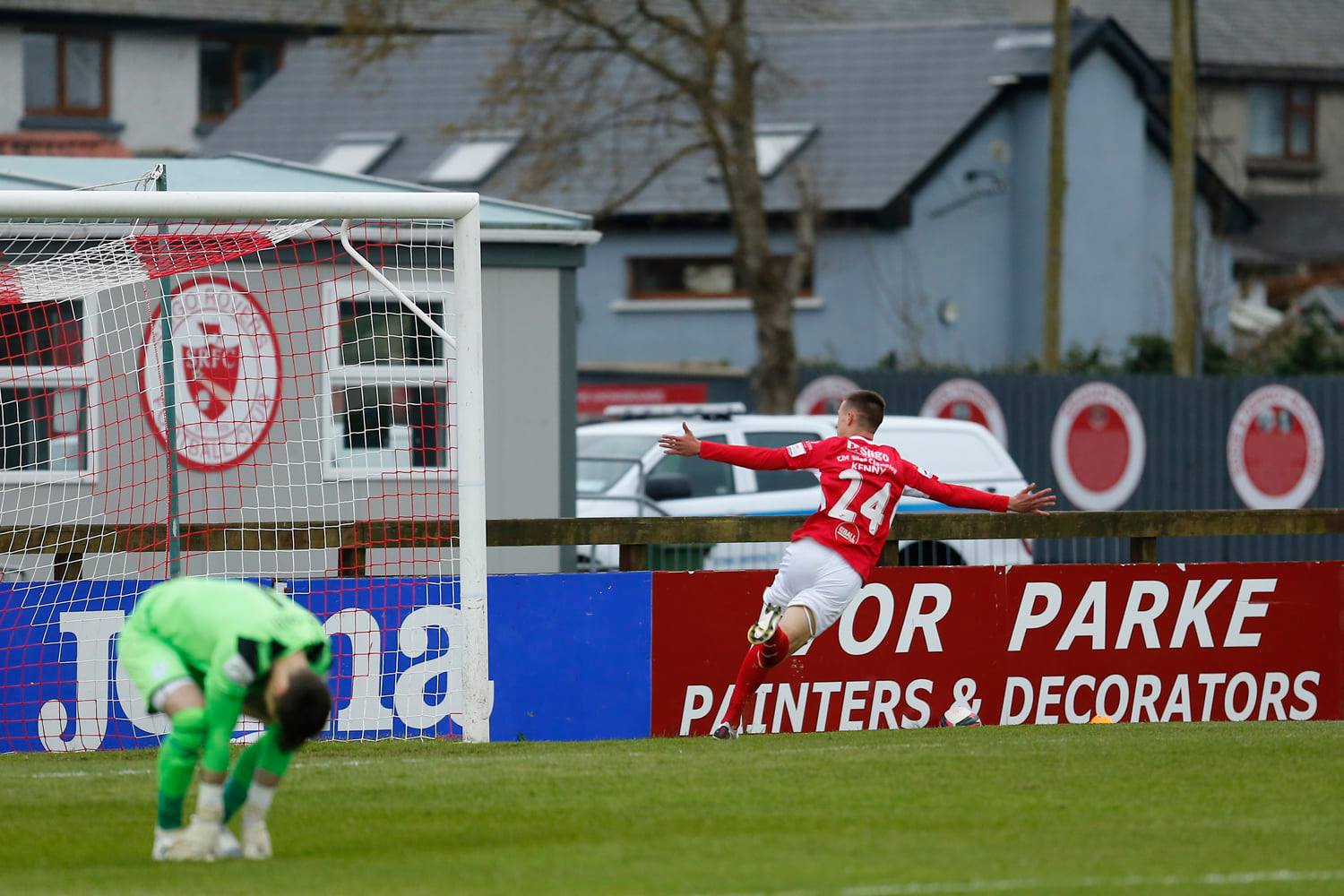 SSE Airtrcity League Player Of The Month nominees were listed on Wednesday. The possible candidates include our very own Johnny Kenny, who has seriously impressed so far this season. Kenny has already scored 2 goals in his 9 appearances. We will all remember his very close attempt on Monday as we took on St Pats. Having only came off the bench a couple of minutes, his shot went wide of the netting by only inches. Although it was a real pity that he missed, he arguably put in more work in those few minutes off the bench than some did the entire game. I think a lot of us would agree that he deserved this recognition. Especially considering that this is his first professional season for the club and is certainly one of the hardest working players on the field. But who else deserved to be in the mix? Two in particular stand out to me….
Impressive signee
Jordan Gibson stands out as a first possible suggestion. Having signed from St Pats this season, he has seriously impressed. Not only with his goal-scoring success but with his overall play. Gibson has scored 3 goals for us so far; one being recognised as a potential goal of the season against Waterford, as he struck the ball into the top corner of the net. Gibson is an essential component of the starting 11 for every game and shows impressive link-up play up-front with Figueira, Parkes and Kenny. Gibson displays some serious footwork too and works extremely well under pressure when surrounded and cornered. He often is the go-to man for corners and free-kicks and rightly so. He has a brilliant ability to curl the ball at height providing good opportunity to catch defenders off – guard. This also creates potential for headers in the box.
His passing is tactically impressive also, he rarely lets the ball loose in the mid-field. He is a very fast player and is essential in keeping the tempo speed-driven. Gibson proves this by often being the key link between midfield passes and the assist that further leads to the goal. He steps up at pivotal moments in the games. Personally, I think he is one of the best signees this season and has seriously impacted the squad's depth. He is a very flexible and adaptable player who isn't restricted to going on the attack alone. His linkage and dribbling is as impressive as many mid-fielder's.
Vital defender
John Mahon, the vital cog in the defensive line. This suggestion might not be as popular as Gibson. Defenders are typically under-rated and don't get much attention excluding the rare moments where they essentially save their keeper. Only one defender is a nominee this month and that's Shamrock Rover's Liam Scales. Mahon is not short of recognition- winning Player of the Year 2018 while also remaining first choice defender since 2019. He also was called up for international time. We certainly have a solid defensive line going into this season between Mahon, Mc Court and Horgan. Mahon is the only of the three to have experience with the club, having come through our own academy system. You can tell he brings that security and confidence to the squad with this experience and familiarity to the club and ground.
While Mc Court and Horgan tend to press forward and involve themselves further into the mid-field, Mahon tends to stay closer to Mc Ginty and proves essential in this way. Just thinking back on the St Pats game for example, Forrester was left unmarked to run on the counter attack a couple of times. If it wasn't for Mahon who remained pressed back, there could have been a couple more chances for the Saints.
Mahon is frequently cornered near the posts but manages to avoid giving away corners and close throw-ins and instead manages to boot the ball up-field. I think we can all admit that the power of a corner cannot be underestimated after Monday's game. A lot of other defenders attempt to instead dribble past the attacker to escape, hoping to go on the counter attack. Mahon avoids this much riskier tactic which has led to some easily-avoidable goals in the past. Mahon is what a lot of commentators consider an 'old fashioned defender' who focuses mostly on clearances and tends to avoid playing out from the back. His sheer physicality and strength, despite his horrific injury, definitely benefits the defensive line.
Squad Leader
These two players have caught my eye as vital to the squad and to the success we have had so far. Both Gibson and Mahon rarely have an 'off day' compared to other players such as Parkes who has proven a hit-and- miss in recent games. Another player to possibly throw into the mix is Greg Bolger who has become a leader and commander within the squad. He physically orders and pushes the team on but also leads by example. This 'leader' role is something the club lacked last season and you can see the positive eff ect it has so far. The squad is much more driven and press much higher. Clever choices are more frequently made on time-management and the avoidance of fouls in particular circumstances. Bolger's experience alone has proven only a benefit to the squad.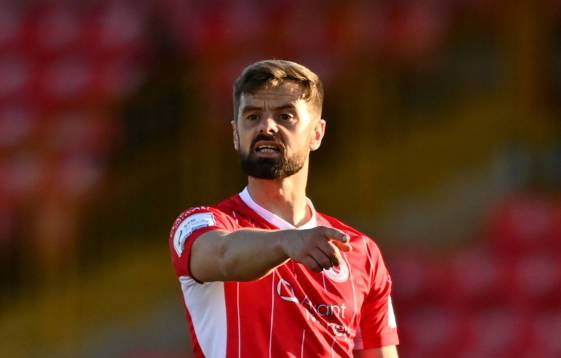 The 6 nominees for the award are Graham Burke, Liam Scales, Ronan Coughlan, Chris Forrester, Johnny Kenny and Adam Foley. The results will be announced in coming days. It would seem likely Burke will scoop this one up after scoring successive goals, particularly his famed strike from the half-way line against Derry. We would love to see Kenny get this recognition, but he surely will be in the mix as a possibility for this and many more awards down the line, and has lots of time yet!