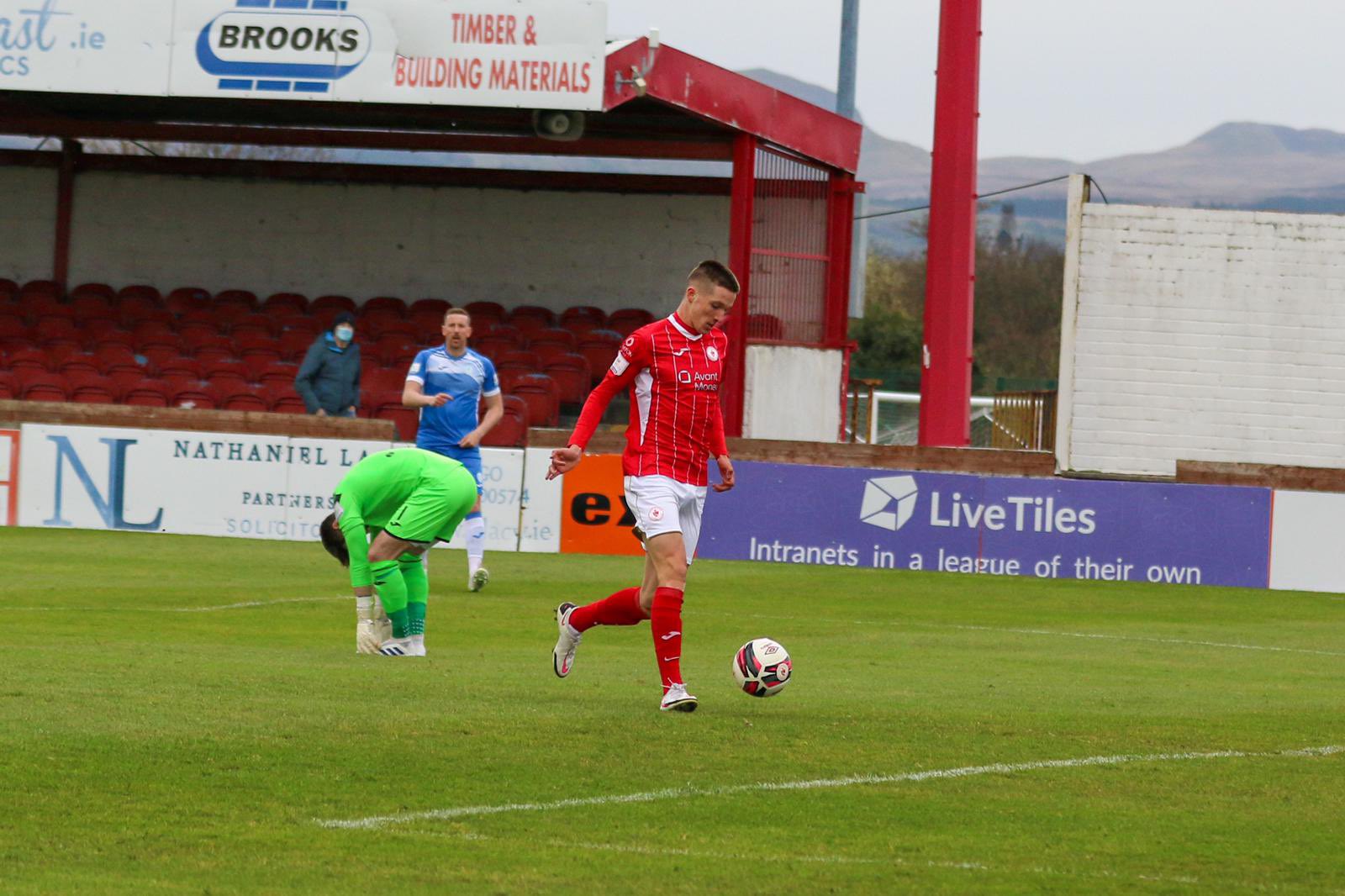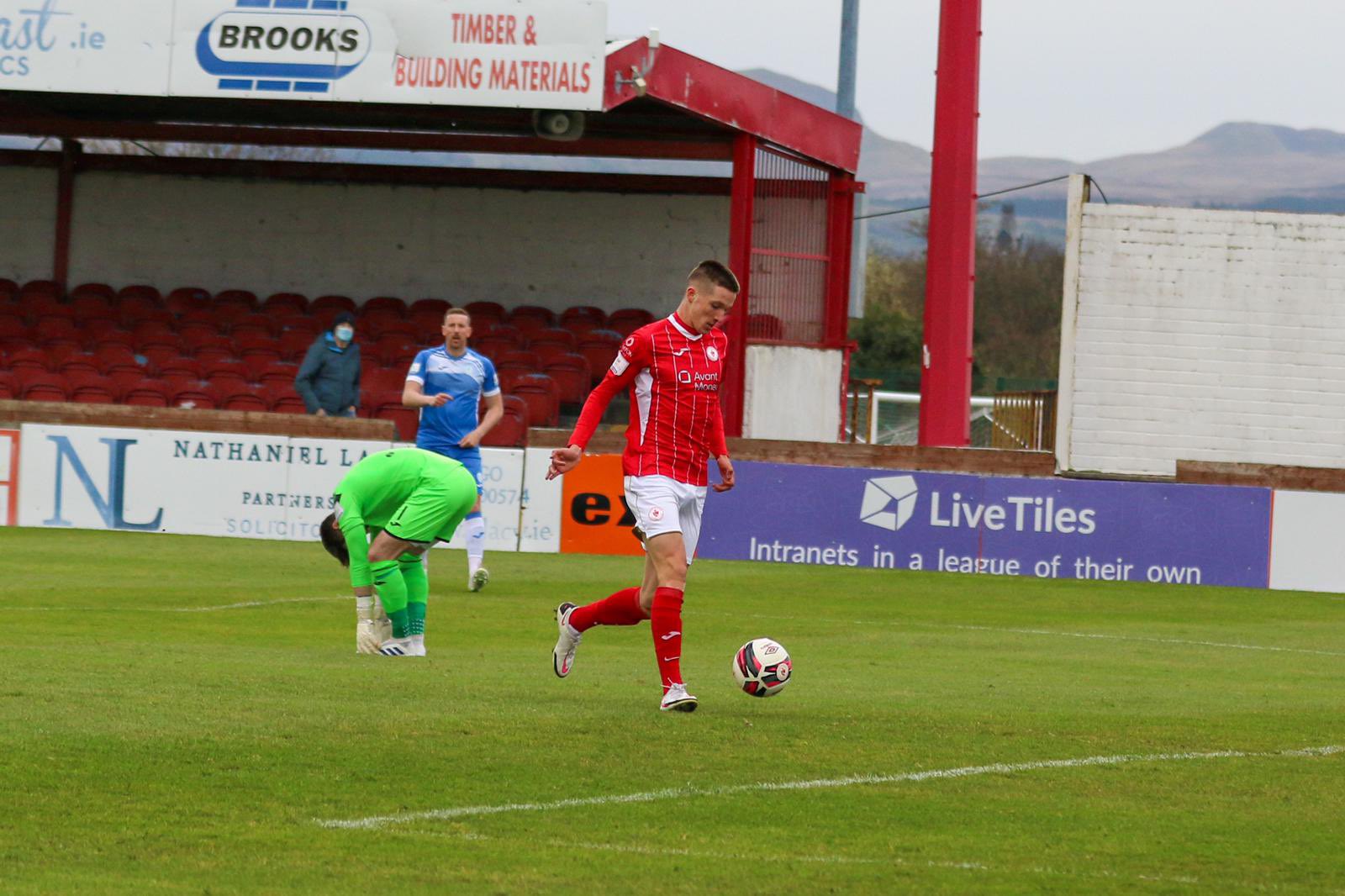 Sligo Rovers ended up 1-0 victors over our local frenemies Finn Harps after a stagnant first half gave way to a refreshing, exciting second period, with Johnny Kenny getting off the mark for senior competitive goals in the 49th minute after his doggedness in pressing the opposing defence led to a tap-in. Rovers dominated the clash after this and could've scored more through Walter Figueira and Jordan Gibson, but it was Robbie McCourt who secured the three points with a vital interception on Sean Boyd inside the box in the 90th minute.
I could nearly copy & paste this paragraph from the Shams match, but only nearly. Liam Buckley used the side which ended the match against the fake Rovers from the start against Finn Harps, with our number 9, Ryan De Vries, taking Johnny Kenny's place in the number 9 position. Our Ballybofey neighbours remained unchanged from their previous win against Waterford, with our former defender/midfielder Will Seymore remaining in the side.
The first half was admittedly, very boring, with one major chance through Romeo Parkes, whose attempted dink was saved well by Mark McGinley in the Harps net on 36 minutes after a long ball over the top. Apart from that fleeting moment, the half was fairly inert apart from a yellow card for Robbie McCourt, with Finn Harps content to play their defensive game drilled into them by Ollie Horgan and his coaching team.
As was the case in our last game, Ryan De Vries and Johnny Kenny were involved in a half-time substitution, but this time, it was Ryan De Vries making way for the 17-year-old. His introduction to the match signalled a paradigm shift in the match, injecting pace and impetus into a previously still fixture, and it was the young Riverstonian who pressed Mark McGinley into making a crucial error to allow him to tap in from point-blank range. The Bit O'Red controlled proceedings from then on, having some big chances through Figueira and McCourt on the left hand side who each had shots well saved. The match looked set and done from then until the beginning of added time, where a Finn Harps counter-attack allowed a cross into the box where Sean Boyd lurked, however this attack was halted by Robbie McCourt who had put in the hard yards to get back, who marshalled the ball safely into Ed McGinty's hands.
Bohs at home this Sunday, how did I end up saying that? My apologies for that horrific error in the last report, now our next game is Bohs away from home on Tuesday. See you then for another report.
Teams
SLIGO ROVERS: E McGinty, C Horgan, J Mahon, G Buckley, R McCourt, J Gibson, G Bolger, N Morahan, W Figueira, R Parkes (D Cawley 78), R De Vries (J Kenny 45).
FINN HARPS: M McGinley, D Webster, E Boyle (S Doherty 69), K Sadiki, S McEleney, M Russell (R Shanley 69), K O'Sullivan (S Boyd 83), W Seymore (S Folan 83), M Coyle, Barry McNamee, A Foley (T Owolabi 55).
REF: Paul McLaughlin
Rovers Ratings
Ed McGinty: 6 – Wasn't busy in a shot-stopping sense, but his ability to claim crosses is remarkable.
Colm Horgan: 7 – Very good today. Kept the width really well when Gibson went infield.
Garry Buckley: 6 – Another solid performance.
John Mahon: 6 – This centre-back partnership could achieve great things here.
Robbie McCourt: 7 – Great on both ends of the pitch today. Won us the game with his block on Boyd late on.
Greg Bolger: 6 – Was poor in the first half but completely turned it around in the second.
Niall Morahan: 6 – Was effective in the middle of the park.
Walter Figueira: 8 – Was an absolute menace today, had the Harps defence on strings.
Jordan Gibson: 7 – Played very well alongside Figueria out wide. The two combined stretched Harps.
Ryan De Vries: 6 – I can't be too harsh since I know he reads this but he was clamped by the Shams defence. Taken off at half-time.
Romeo Parkes: 6 – Didn't do anything outstanding apart from his chance in the first half.
Johnny Kenny: 7 – Finally scored!! A great performance off the bench.
David Cawley: 7 – An efficient cameo.
Photo Credit: James Fallon
BORST After Match Reception