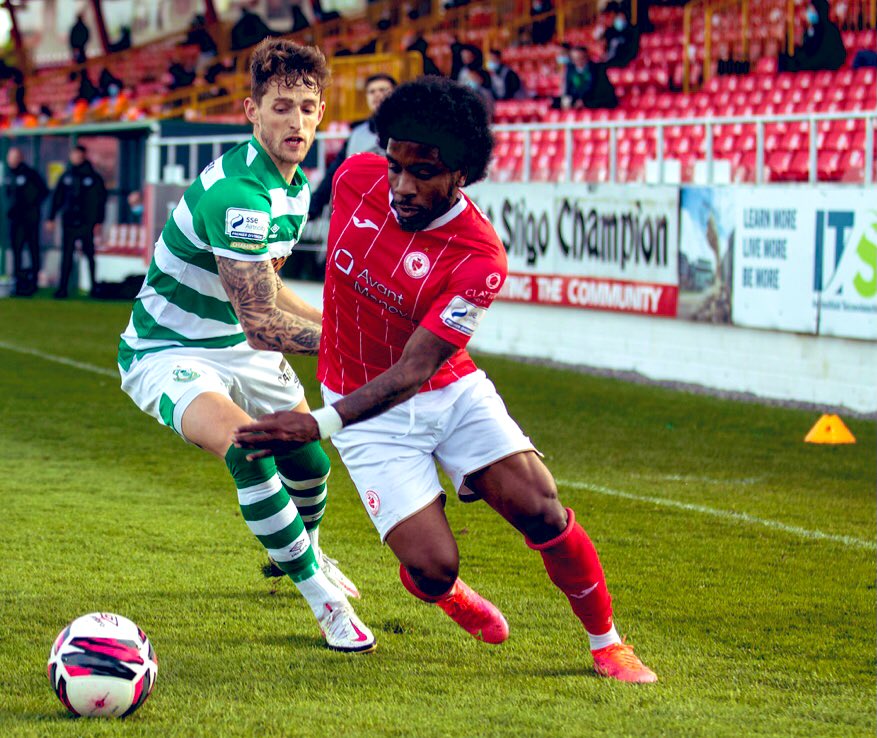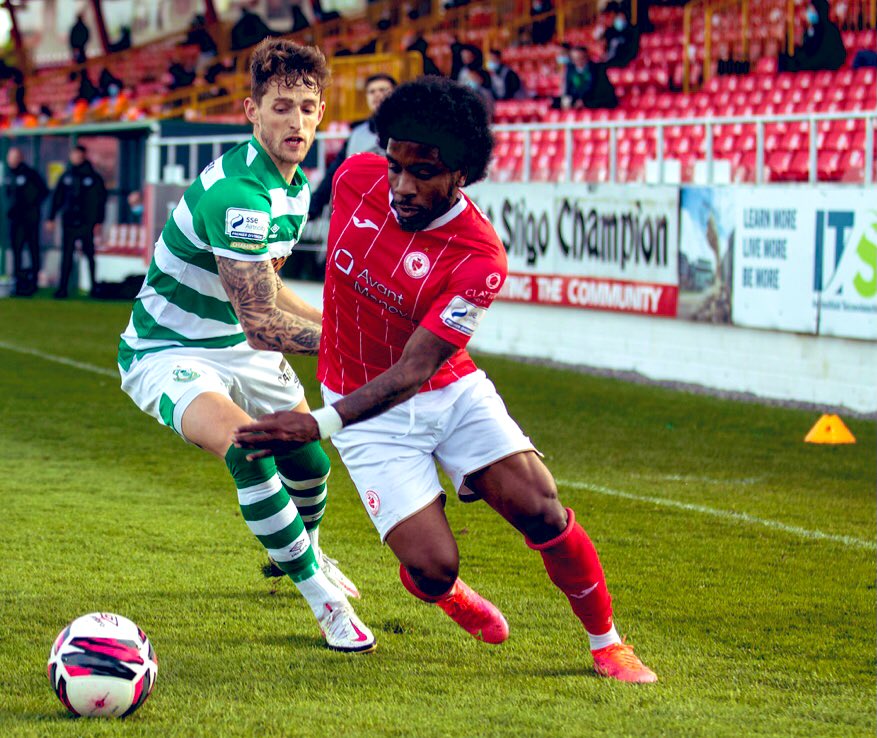 Sligo Rovers drew 1-1 to Shamrock Rovers in the Showgrounds on Saturday evening in a match where defensive blunders proved costly to both sides. Walter Figueira got off the mark for official Rovers goals when his speculative effort creeped under Alan Mannus and into the net in the 82nd minute, but his blushes were spared when Rory Gaffney equalised after a mix-up in the Sligo Rovers defence, which had remained impenetrable until that moment. The result means we lay 3rd in the league table, with 8 points from 4 games.

The Bit O'Red and Liam Buckley returned to a side we have gotten to know quite well over the first two games of the season, with one change from the clash in Longford. Walter Figueira must have done enough with his brace in a friendly match against Finn Harps on Monday to warrant a start over David Cawley, with Danny Kane being unfortunately ruled out of the derby due to a knock. Shamrock Rovers also only made a single change to their previous lineup which triumphed over Dundalk, with Dylan Watts taking the place of Sean Gannon in the side. Roberto Lopes also reinstated himself to the Shams team sheet after international duty quarantine.
The beginning of the match was a frenzied affair with Shams displaying the qualities which made them unbeaten champions in the truncated previous season. The visitor's intensity nearly proved too much for the Bit O'Red, but the real Rovers were able to weather the storm and reply with chances of their own when Greg Bolger forced Alan Mannus into a good save after a corner routine executed to perfection. Robbie McCourt also threatened with a free kick which arrowed just over the bar on the cusp of half time.

Ryan De Vries came on for Johnny Kenny to kick off the second half, which started in much of the same vein as the opening stages of the first half with Shams applying pressure to our defence. The match stayed somewhat stagnant (well, as stagnant as a Rovers derby can be) until the 78th minute, when Shams manager Stephen Bradley rolled the dice and brought on Rory Gaffney and Sean Gannon for Graham Burke and Ronan Finn. Rovers made use of the change in tactics after this change to isolate Walter Figueira, whose half-chance found its way into the Churchill Road end net after Alan Mannus botched his dive for the ball trickling into his near post. Rovers then attempted to dig deep but were undone by a deep cross into the feet of the aforementioned substitute Rory Gaffney, who managed to equalise with the help of a deflection. This deflated the Bit O'Red who ultimately settled for the tie.

A frustrating way to draw but at the same time, a good point against the champions. See you next Sunday when we play Bohs at home.

Teams
SLIGO ROVERS: E McGinty, C Horgan, J Mahon, G Buckley, R McCourt, J Gibson (W Figueira 83), G Bolger, N Morahan, W Figueira, R Parkes, J Kenny (R De Vries 45).
SHAMROCK ROVERS: A Mannus, S Hoare, L Grace, L Scales, R Finn (S Gannon 78), D Watts, C McCann, S Kavanagh, G Burke (R Gaffney 78), A Greene, D Mandriou.
REF: Derek Tomney

Rovers Ratings
Ed McGinty: 6 – Was solid in claiming crosses.
Colm Horgan: 6 – Worked the right flank well but wasn't always spotted.
Garry Buckley: 7 – Imperious at the back today.
John Mahon: 6 – Did well up until the equalizer.
Robbie McCourt: 6 – Decent in open play but his set-pieces…. if I say what I'm thinking I won't be writing any more articles on here.
Greg Bolger: 6 – Séamus Coleman drilled the importance of the game to him via Zoom and it showed on the pitch with his effort.
Niall Morahan: 6 – He was tenacious today alongside Bolger.
Walter Figueira: 7 – His best game for the club so far. Got lucky with the goal but he deserved it due to his workrate.
Jordan Gibson: 6 – Not everything he tried today worked but showed his desire with a last-gasp block at 1-0.
Johnny Kenny: 6 – I can't be too harsh since I know he reads this but he was clamped by the Shams defence. Taken off at half-time.
Romeo Parkes: 6 – Not a classic Romeo-oh-oh performance by any means.
Ryan De Vries: 6 – Influenced the game well, came deeper to get the ball and it generally worked in our favour.