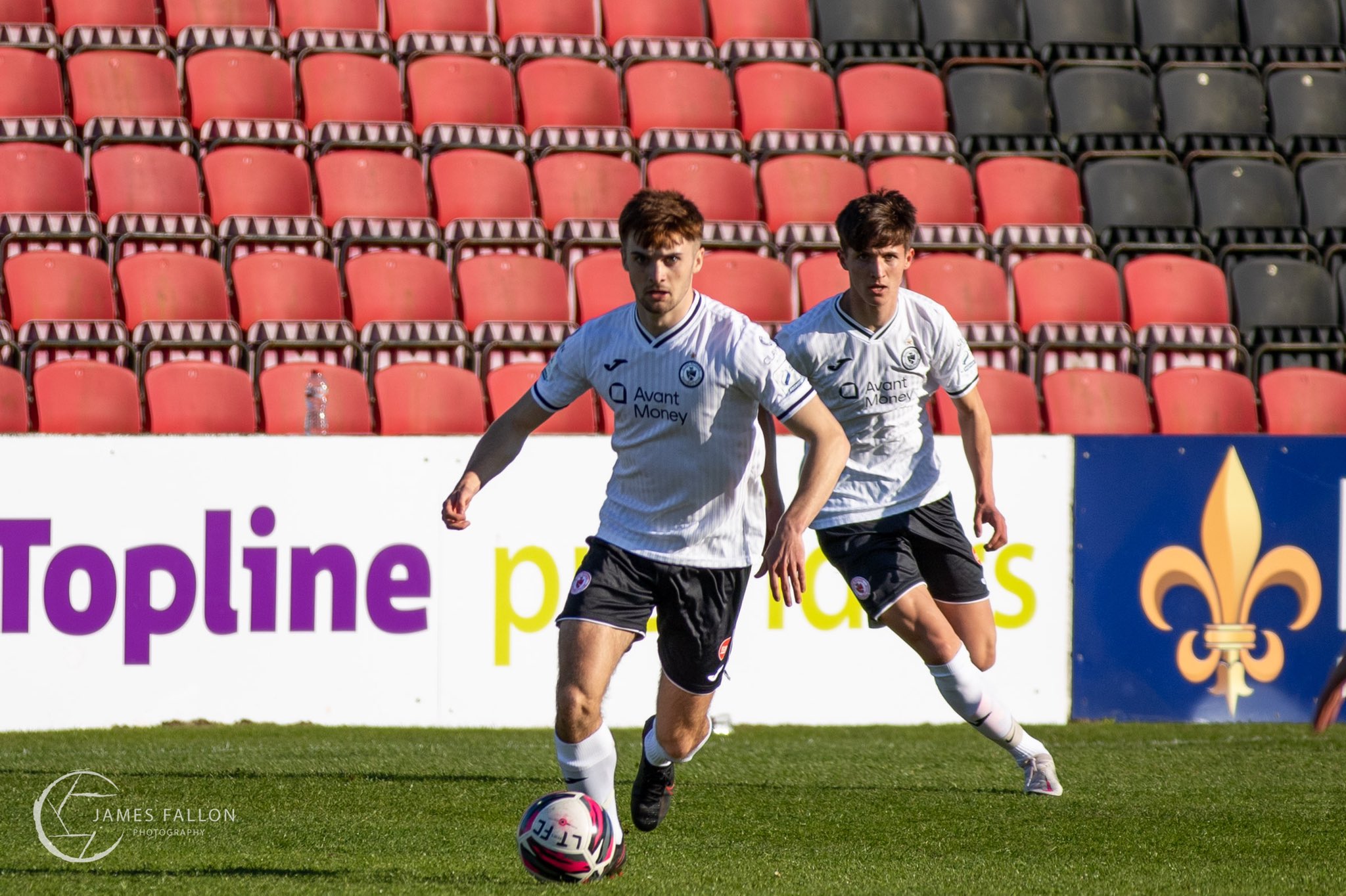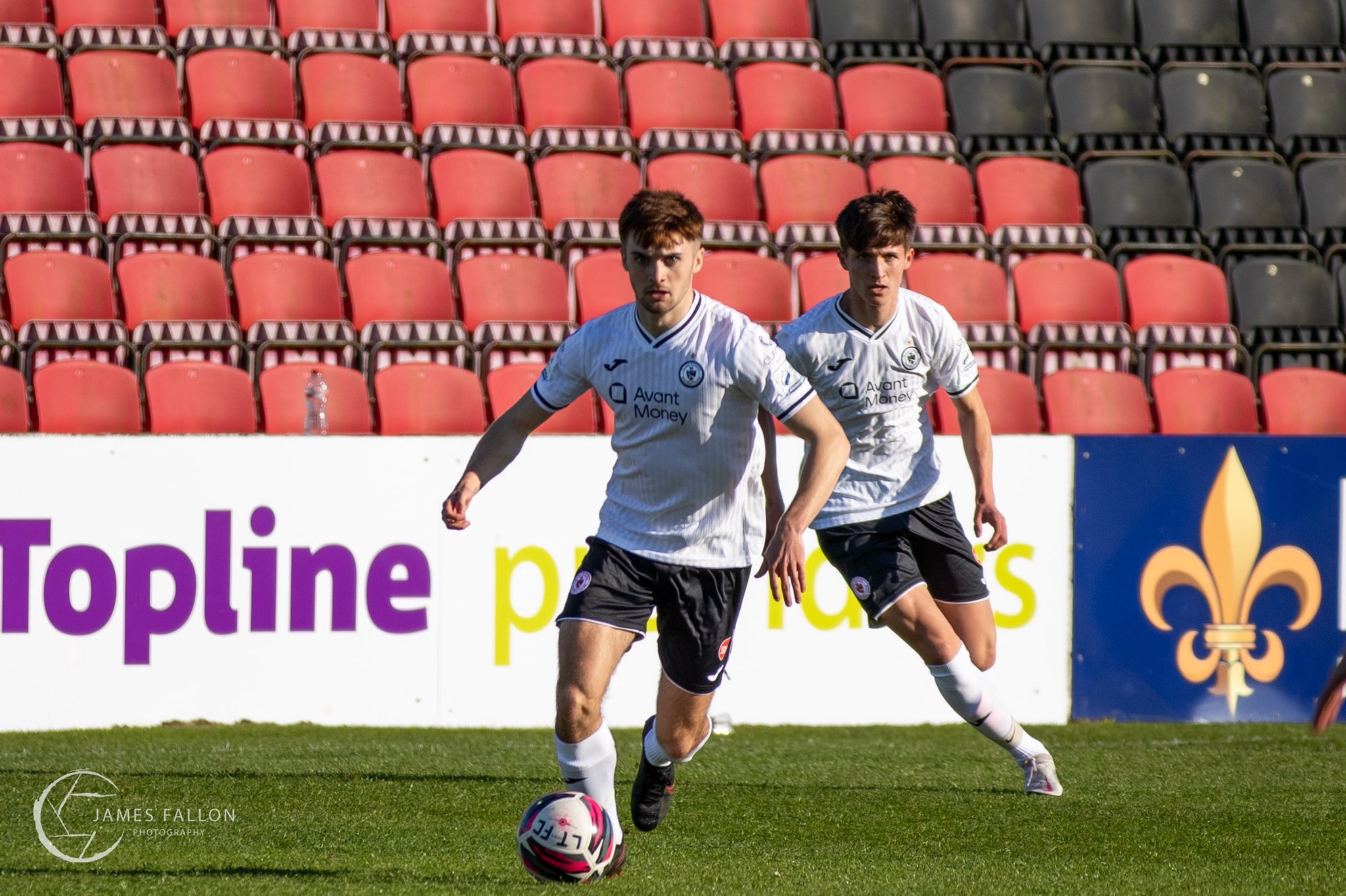 Sligo Rovers executed a vintage away day performance away to Longford Town on Friday evening, with a 1-0 win propelling the Bit O'Red to the top of the Premier Division table. Garry Buckley netted the only goal of the game with a header from a Robbie McCourt corner after 47 minutes.
Liam Buckley's side today was one very easily predicted, with only a single change from our previous two games with Walter Figueira being replaced by David Cawley, a change from the off rather than during the second half, as was the case in both league games so far. Lewis Banks was unfortunately ruled out of the clash at Bishopsgate after a late fitness test regarding a thigh strain. Longford also only made one change from their previous starting XI against Bohemians, with Callum Warfield taking the place of Sam Verdon after a good performance off the bench in Dalymount.

The first half was an admittedly somewhat drab affair, with both teams finding each other out in the opening exchanges. Rovers needed time to adapt to a flatter 4-3-3 shape than in their previous fixtures, with no number 10-type player due to the tactical changes made. As a result, finding the pass from midfield to attack was quite tough. Robbie McCourt came close with a free kick after 7 minutes, but this attack was met with a subsequent volley over the bar from Dean Byrne. The game stagnated after that half-chance, until Longford were forced into 2 changes after 2 separate injuries to Dean Byrne and Callum Warfield within 6 minutes of each other. The game turned in Rovers' favour after these changes, with Johnny Kenny having a huge chance to score from a flicked Romeo Parkes header saved brilliantly by Lee Steacy.

Rovers started the second half with fervour, and were able to make an early period of pressure pay when an inswinging corner from the left boot of Robbie McCourt was met by Romeo Parkes, whose header looped into the path of Garry Buckley who headed into the top corner from point-blank range. The Bit O'Red were then content to shut out the match with the help of Mark Byrne, Ryan De Vries and Walter Figueira replacing David Cawley, Johnny Kenny and Jordan Gibson respectively. Longford threatened on 84 minutes through Aodh Dervin when his deflected effort from 20 yards ran just wide, but were unable to find a late equalizer.

Job done, then. Next up is the derby, Shams come to the Showgrounds to throw down on Saturday the 10th. See you then.

Teams
SLIGO ROVERS: E McGinty, C Horgan, J Mahon, G Buckley, R McCourt, J Gibson (W Figueira 83), G Bolger, N Morahan, D Cawley (M Byrne 64), R Parkes, J Kenny (R De Vries 75).
LONGFORD: L Steacy, P Kirk, D Zambra (A McNally 69), A O'Driscoll, J Gorman, A Dervin, A Bolger, D Byrne (C Thompson 30), C Warfield (A Dobbs 36), K Chambers (C Davis 69), D Grimes.
REF: Damien MacGraith
Rovers Ratings
Ed McGinty: 6 – Wasn't busy by any means but his distribution was sharp.
Colm Horgan: 6 – Rigid in attack and defence.
Garry Buckley: 8 – Ultimately won us the game with his header, and was generally solid in defence.
John Mahon: 6 – His passing allowed us to build from the back.
Robbie McCourt: 6 – His set-piece deliveries were venomous today.
Greg Bolger: 6 – Wasn't quite as imperious as he was against Dundalk and Waterford but was still reliable in the middle.
Niall Morahan: 6 – A complete performance but nothing unbelievable.
David Cawley: 6 – Looked a tougher unit to break down with Cawley in the team, as you would expect considering his role.
Jordan Gibson: 6 – Provided some impetus and trickery but was taken off for Figueira in the 82nd.
Johnny Kenny: 6 – Was extremely unlucky not to score before half time after a great stop from Steacy. Taken off for De Vries after 75 minutes.
Romeo Parkes: 6 – Not Romeo's best performance but still caused the goal and was unlucky not to score himself late on. Got a yellow for winning the ball which I found perplexing.
Mark Byrne: 6 – Always looked for the ball on the break but unfortunately didn't always get it.
Ryan De Vries: 6 – An efficient cameo from the New Zealander.
Walter Figueira: N/A – Didn't play for long enough to warrant a rating but he was very effective in pressing Longford's defenders.