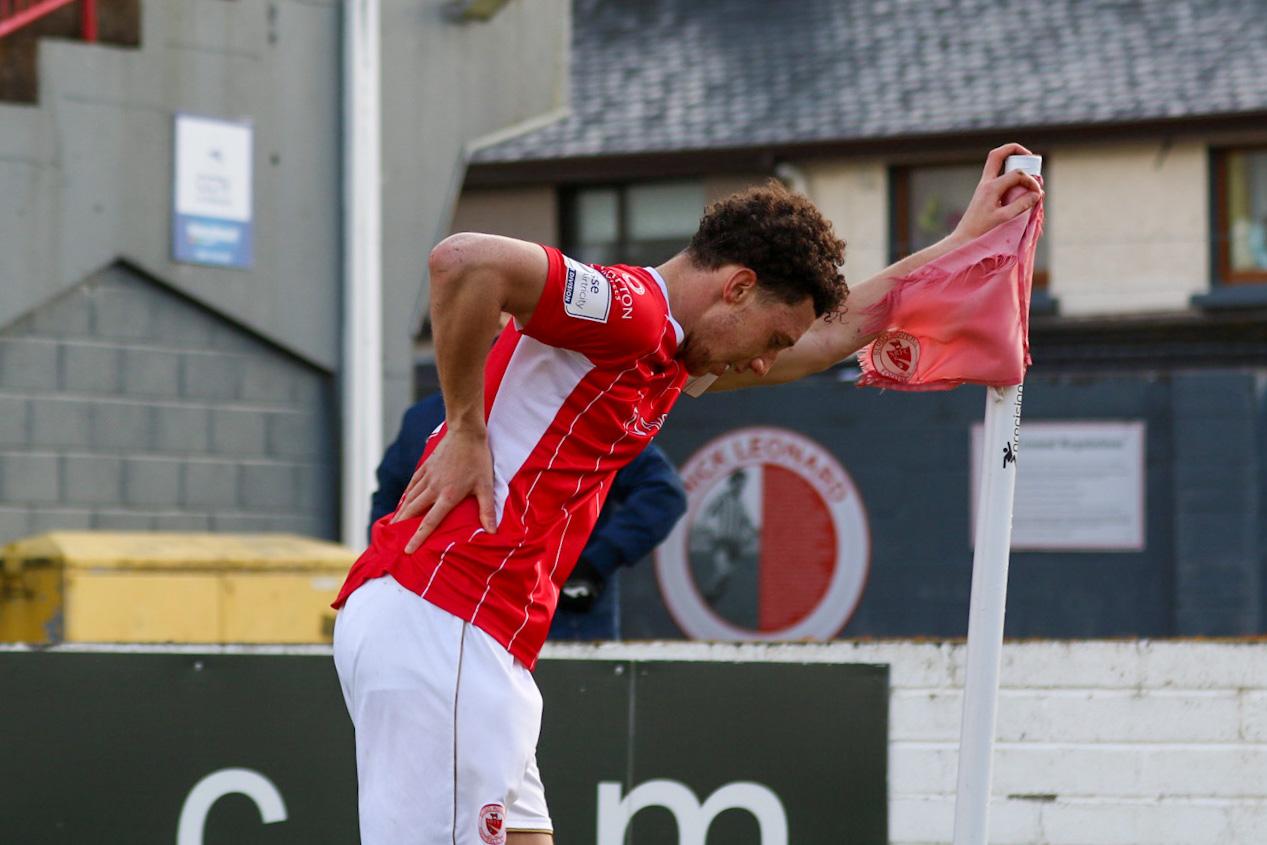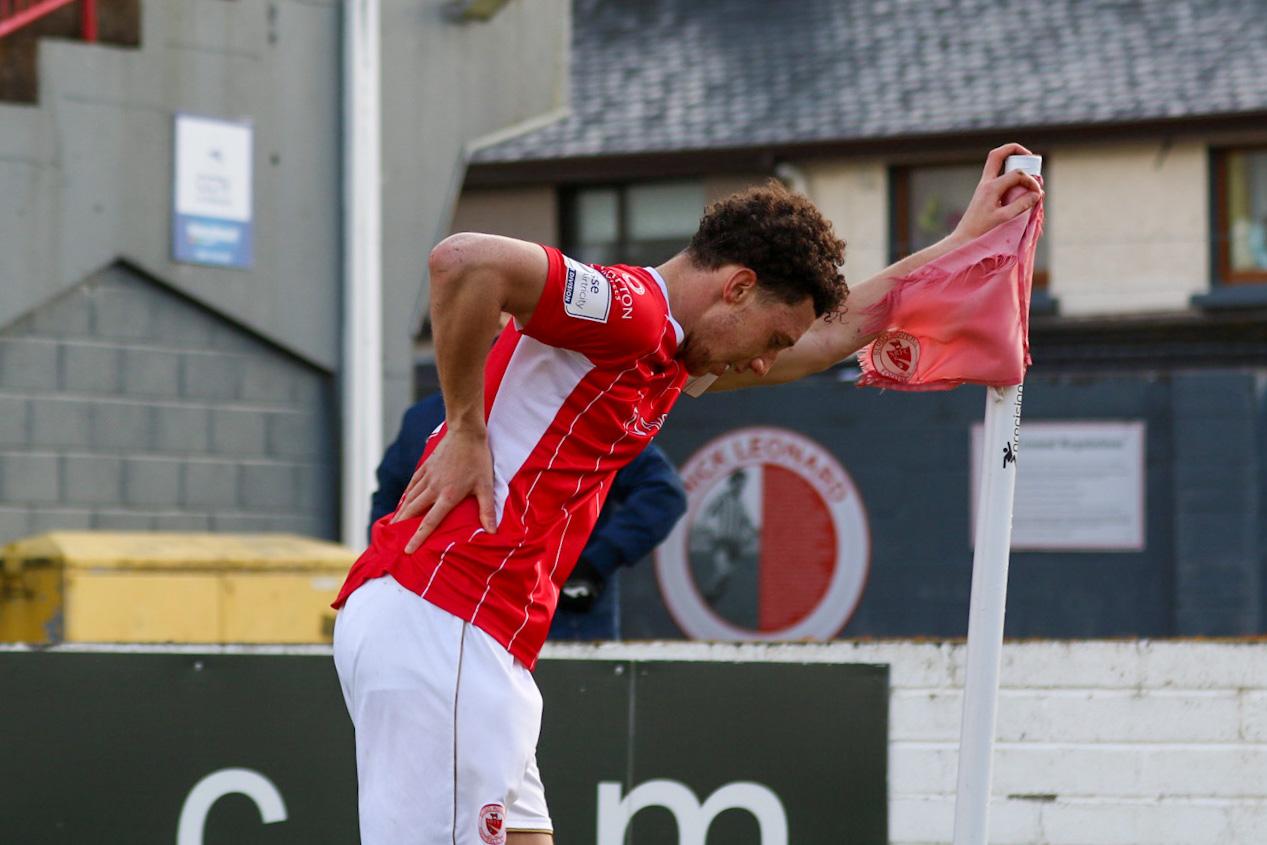 Sligo Rovers drew 1-1 for the second time in a row to Drogheda United on Monday evening with a dramatic last-gasp header from Ian Bermingham ruling Jordan Gibson's efforts in winning and converting a penalty early on in the second half somewhat worthless.
Liam Buckley lined up with an XI which harkened back to the earlier stages of the season, albeit with Mark Byrne making his first start of the season in place of Johnny Kenny. St Pats lined up with a familiar face for us, our top scorer last season, Ronan Coughlan started up top for the Saints.
Greg Bolger set the tone very early on with a crunching tackle in the first knockings, and this precedent was followed all through the match with both teams coming close in the first half, firstly through Bermingham whose diving header was well saved by Ed McGinty. Pats had another huge chance to score when Ronan Coughlan was put through by Chris Forrester's through pass but Ed McGinty was alert to the chance and saved well. Rovers had a golden chance to score in the 19th minute after Greg Bolger's intelligent pass fell to Romeo Parkes, who failed to trap the ball.
The Bit O'Red started the second half very well indeed, and were rewarded for their efforts in the 49th when Jordan Gibson became the devil to the Saints defence, decimating two defenders before getting cleared by Paddy Barrett. Having won the penalty, it was appropriate that he took it, and he was spot on to convert from twelve yards. Following this however, St Pats began to control the match, throwing more personnel forward and gaining chances on McGinty's goal, but this inevitably left them exposed to counter-attacks. Johnny Kenny could've sealed St Pats' fate with 7 minutes to go but his effort trickled just wide of the post. The Saints' siege continued after this, with Shane Blaney giving a corner away from a cross in the 95th minute of 4 added minutes. In came the delivery, and it was the back of the net the ball nestled into to the agony of the Bit O'Red after their stoic defence became undone in a moment.
Now that that's done and dusted, our next game will be against Dundalk, this time away from home on Friday the 7th. Check our socials for podcast updates, our YouTube for post-match livestreams and borst.ie for further report.
Teams
SLIGO ROVERS: E McGinty, C Horgan, J Mahon, G Buckley, R McCourt, N Morahan (S Blaney 93), G Bolger, M Byrne (L Banks 79), J Gibson, R Parkes (J Kenny 79), W Figueira (D Cawley 93).
ST PATS: V Jaroš, I Bermingham, L Desmond, S Bone (D Burns 55), P Barrett (B McCormack 81), J Mountney, C Forrester, J Lennon (A Lewis 68), B King, M Smith, R Coughlan.
REF: Neil Doyle
Rovers Ratings
Ed McGinty: 6 – Played alright but he seemed to be scuffing his kicks.
Colm Horgan: 6 – Was decent on the right.
Garry Buckley: 6 – Solid in defence.
John Mahon: 6 – Did well to deny his former team-mate Coughlan in the first half.
Robbie McCourt: 6 – Fairly anonymous today.
Greg Bolger: 6 – Was good and physical today.
Niall Morahan: 6 – Like Bolger, was physical and played well.
Walter Figueira: 7 – Looked electric on the ball but wasn't always brilliant with the end product.
Jordan Gibson: 8 – Was on it all game. Won and scored the penalty.
Romeo Parkes: 5 – Should've offered more today.
Mark Byrne: 6 – Looked to tire in the second half.
Lewis Banks: N/A – Liked his work on the right side though I was confused whether it was him or Horgan (or both??) as the designated right-back.
Johnny Kenny: N/A – Missed that huge chance late on but offered much more in 15 minutes up top than the rest of the players
David Cawley: N/A – Brought on to secure the three points. That didn't come to ass, but he played alright.
Shane Blaney: N/A – Conceded the corner which Bermingham equalized from but he couldn't have done much else.
After Match Reception