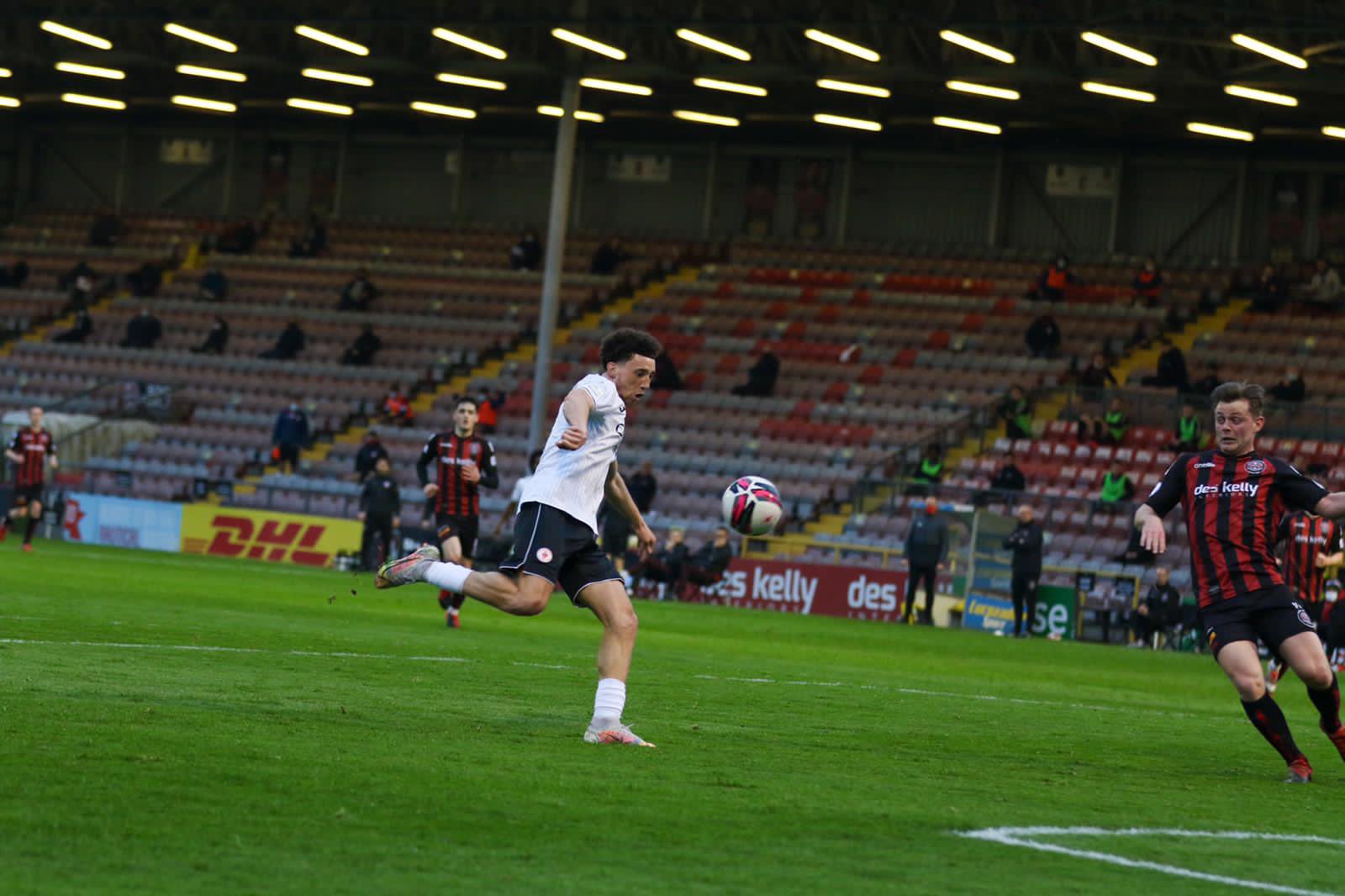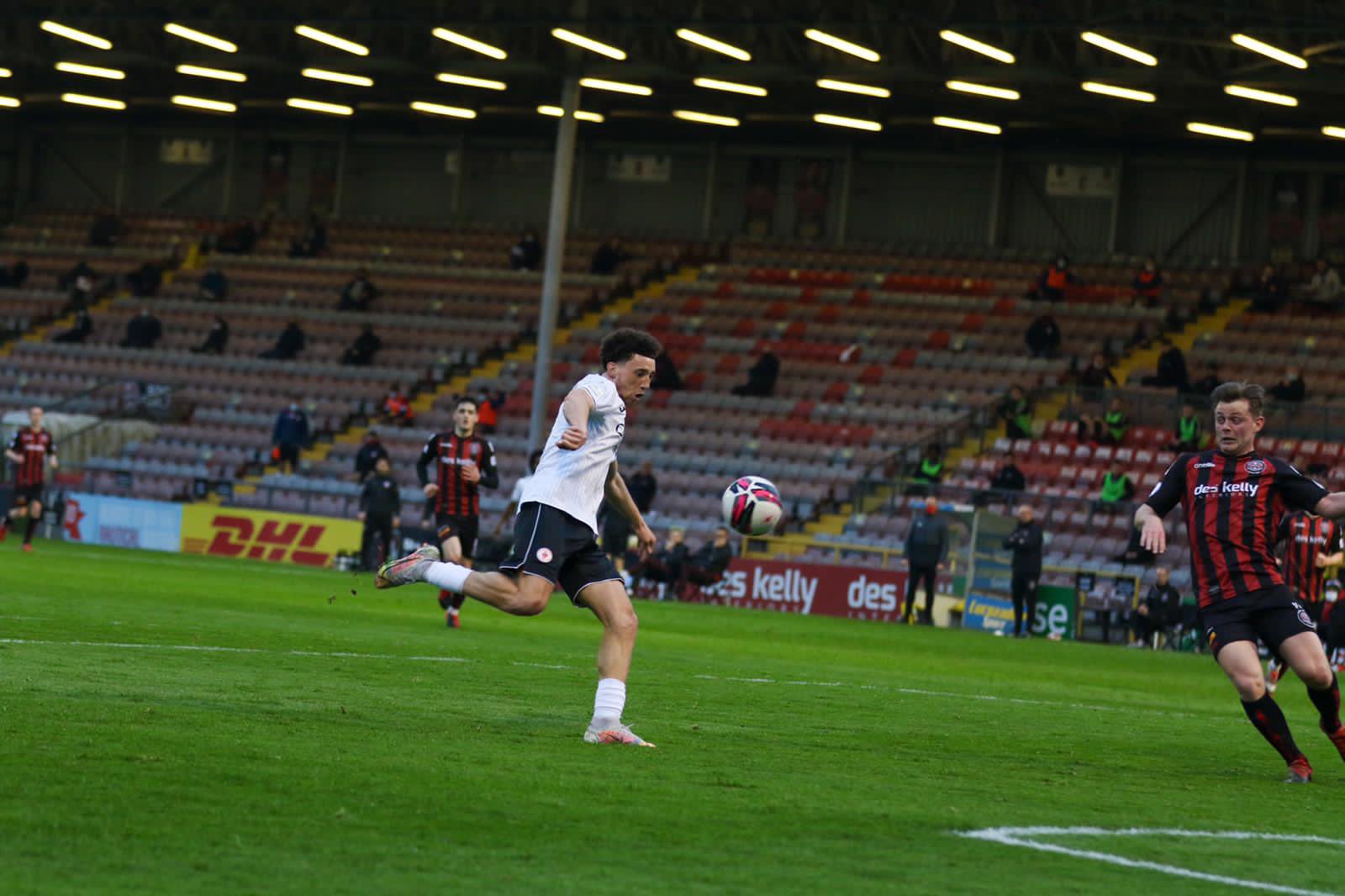 Gibson who finished with conviction…
Photography by James Fallon
Bohemians were no match for Sligo Rovers' firepower up top on Tuesday night, with Jordan Gibson and two of Liam Buckley's substitutes; Mark Byrne and David Cawley on target for the Bit O'Red. It wasn't all smooth sailing for the Sligo boys however, as Liam Burt showed when he struck home with aplomb from 25 yards.
It was a side you could have guessed which started the game in Dalymount, with only one change from our last game against Finn Harps. Can you guess it? Of course, it was Ryan De Vries making way for our academy graduate turned starter, Johnny Kenny. Bohemians also made 5 changes from their previous game against Waterford last Friday.
The first knockings of the opening period set the tone for the rest of the clash, with huge chances for both teams to score in the founding moments through Georgie Kelly, his strike saved well by Ed McGinty in nets. Johnny Kenny could've broken the fragile deadlock soon after when he found himself with the ball at his feet close to James Talbot's net, but the young Gypsy was equal to Kenny's effort. The game continued in end-to-end fashion until Kenny again received the ball in the box, this time hitting the crossbar from close to 20 yards from goal. The breakthrough was to come our way on the half-hour mark, with Kenny once again involved in slipping a crisp through ball to Romeo Parkes, who did well to cross to Jordan Gibson who finished with conviction.
The second half started in the worst possible way for the Bit O'Red, with Liam Burt rifling home from outside the box with a sumptuous curling effort. This goal was to be the turning point in the match, with Bohemians finding new belief and pressing high up the pitch. Despite this, Rovers held firm and were able to find success when a hopeful cross was flicked on by the ever-present Kenny into Mark Byrne's path, who calmly slotted home to net his first senior goal for the club. This was a tough blow for Bohs, who came back swinging and had a gilt-edged chance to score through Keith Ward after an Ed McGinty parry led to a virtually open net, which he missed to level the game. The Bit O'Red switched on and showed their ruthlessness after this chance, with David Cawley striking into the the near corner in some style.
I need an editor, seriously; again I offermy apologies for forgetting to change Ryan De Vries' rating from the Shams game. Anyways, we'll see you next time for Friday's match against Derry City, if you can get past these rookie mistakes.
Teams
SLIGO ROVERS: E McGinty, C Horgan (L Banks 86), J Mahon, G Buckley, R McCourt, J Gibson, G Bolger, N Morahan, W Figueira (M Byrne 59), R Parkes (D Cawley 81), J Kenny.
BOHEMIANS: J Talbot, C Kelly, R Cornwall, R Feely, A Breslin, R Tierney (K Ward 81), C Levingston (A Coote 81), J Moylan, D Devoy, L Burt, G Kelly (P Omochere 71).
REF: Neil Doyle
Rovers Ratings
Ed McGinty: 8 – Made some giant saves today and was decisive in his area.
Colm Horgan: 7 – Was more defensively rather than offensively minded today but he did his job well. Taken off for Banks late on.
Garry Buckley: 6 – Another solid performance.
John Mahon: 7 – Was needed today and stepped up.
Robbie McCourt: 6 – A good performance from a player very quickly settling in.
Greg Bolger: 6 – A solid performance capped off with a late assist. Not much more to say other than he did the dirty work for the team.
Niall Morahan: 6 – Was very tenacious in midfield today.
Walter Figueira: 6 – Came off injured. Hopefully he gets back soon since he's had a bug upturn in form.
Jordan Gibson: 7 – Tucked away his golazo very well.
Romeo Parkes: 7 – Did really well for the first goal.
Johnny Kenny: 8 – The latest Arrow Harps alumnus produces on the big stage again. What a prestigious production line at that club (not biased I swear).
Mark Byrne: 7 – Comes on and scores. The kid's a star.
David Cawley: 8 – What a strike. What more can I say?
Lewis Banks: N/A – Good to see him back.
After Match Reception