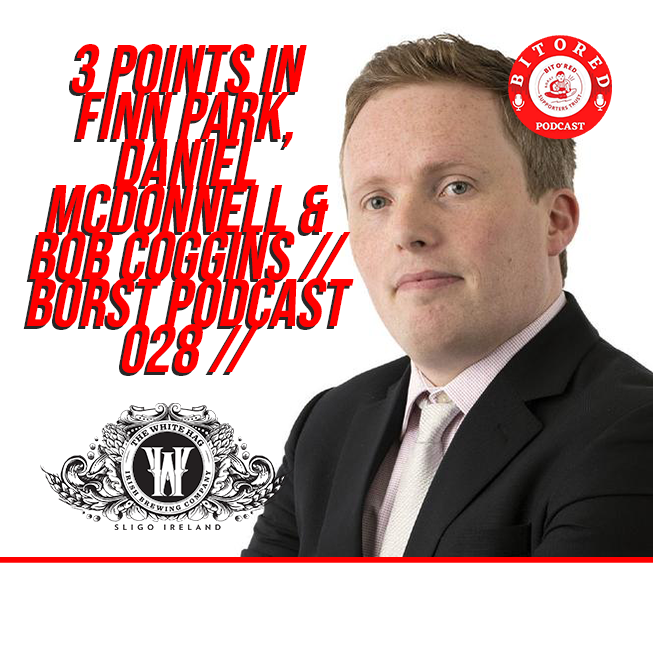 The Bit O'Red secure another three points on the road to maintain their hold on top of the table. Magoo, Shaun, Gerry and Conor look back on the game in Finn Park.
Sometimes we feel the Bit O'Red don't get the coverage they deserve from the national media, Daniel McDonnell, football correspondent from the Irish Independent joins the pod to break down the challenges faced by national media core based primarily in Dublin.
The Boss from the Brewery, Bob Coggins, workshops an idea live on the pod on how to get 40 or 50 Rovers fans into the White Hag Brewery for an evening to taste some beers, watch some football and raise a little money – we think it might be a runner!
The good folk at The White Hag brewing company are giving all Bit O'Red fans a 10% discount on checkout when purchasing from www.thewhitehag.com!
Use the discount code: bitored10 at check out.
The offer runs until Monday, June 7th!